Oh, the rainy season usually means a good cup of hot coffee while gazing at the droplets staining the outside of your window. Some people love the rain because it brings a different kind of comfort. But for others, the rain is far from comfortable; it's a nightmare.
Rain means gloomy weather and little to no sunlight. No sunlight means hard to dry laundry. Unpredictable weather during monsoon season can be annoying when you need to do your laundry. One moment, sunlight is all over your backyard, and the next, your clothes are all drenched and dripping wet from rainwater. You probably need to switch your favorite white polo for another one because there's no way that's going to dry out any faster—or is there?
You can't wait forever until the rain goes away, and that laundry sure is piling up. But there's no need to worry because you can still do something about it.
Here are some rainy day hacks to try so you don't have to skip washing day even when it's pouring outside.
1. Divide and conquer
When your dirty clothes pile up in your hamper and start spilling onto the floor, it's an eyesore. Rainy days can make you idle, and the cold makes you crave bed more than anything. Looking at the big batch of laundry waiting for you, your first instinct is to just get it over with. Well, you might just have put yourself in bigger trouble.
Doing laundry in big batches, even with washing machines, can be a pain during the rainy season. A big bunch of clothes means longer hanging and more squeezing. Also, it would take up so much space, and when your laundry gets caught up in the rain, you would need to save all those clothes from getting wet.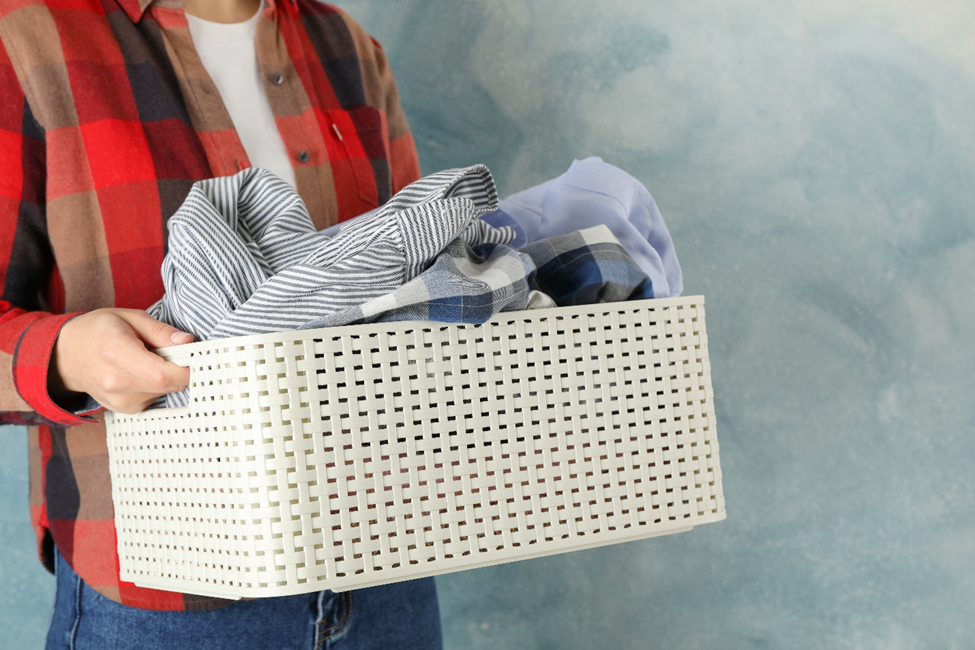 A pro-tip is to divide your laundry into smaller batches. You can do this by separating the whites and the colored ones. You can also do it by identifying the priority clothes that you need to use anytime soon. Dividing the clothes into batches makes them more manageable and easier to fit inside the house if sudden rain showers require you to transfer them inside.
2. Squeeze it well
Not everyone can afford a dryer. If you're one of them, rainy days are extra challenging. You better put those arm muscles to work. You can wring the clothes until there's hardly any water coming out. This process can get pretty exhausting, especially when dealing with heavier batches of clothes like jeans, coats, and bedsheets. However, wringing garments will help you lessen the water and hasten the drying time of the clothes.
In cases where the clothes are made of delicate fabric, you can use an extra towel to squeeze and absorb the water. You can skip the twisting and just squeeze the material to remove the excess water.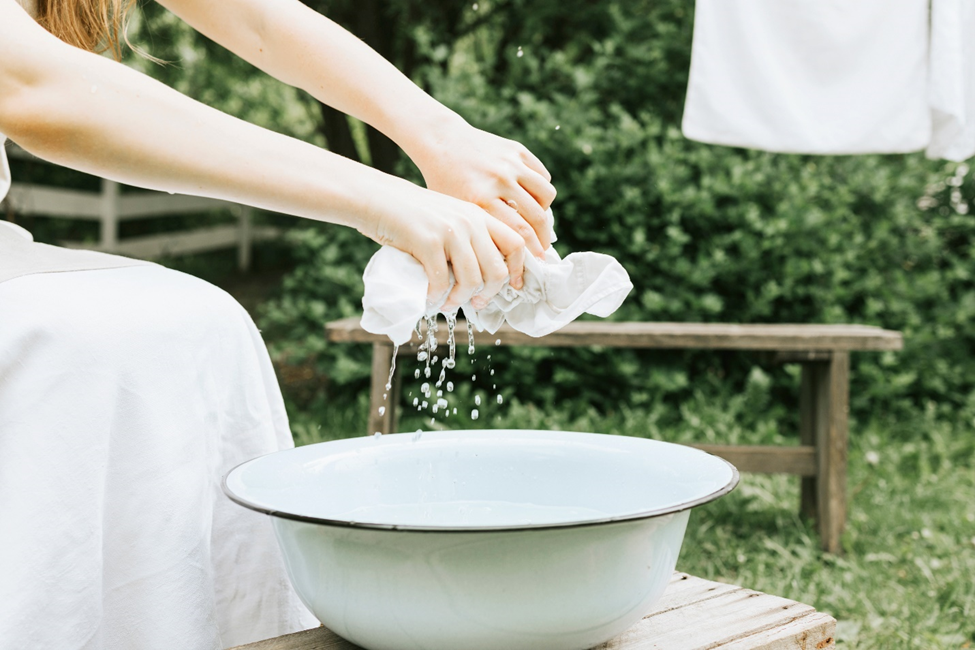 3. Invest in a good fabric conditioner
When your laundry gets caught up in the rain, you have no choice but to dry it inside your house. The lack of sunlight and heat for drying will leave the clothes damp for longer. Wet clothes that are not exposed to the sun are a playground for bacteria that can give your clothes that nasty smell.
Don't cut back on the fabric conditioner. Your clothes can benefit significantly from a good fab con. Fabric conditioners help extend the lifespan of your clothes while keeping them smelling fresh, even when they dry slowly on a rainy day.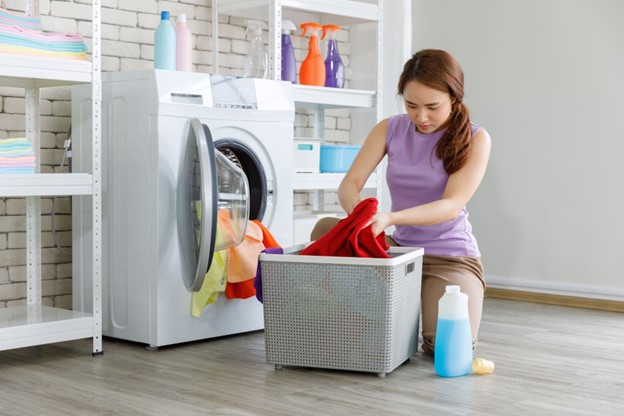 A pro-tip is to buy anti-bacterial fabric conditioners so you can enjoy good-smelling but germ-free laundry.
4. Mind the height and space
Don't let your wet clothes stick with each other or cramp up in one space when you're drying them. Hanging clothes too close to each other can cut the airflow, making it harder to dry them.
Consider putting enough space between your hanging clothes to speed up their drying process. You can use hangers to hang the clothing articles individually, then hook the hangers far away from each other. If you don't have any clothes lines installed in your bathroom or laundry area, you should consider buying a sturdy and tall drying stand.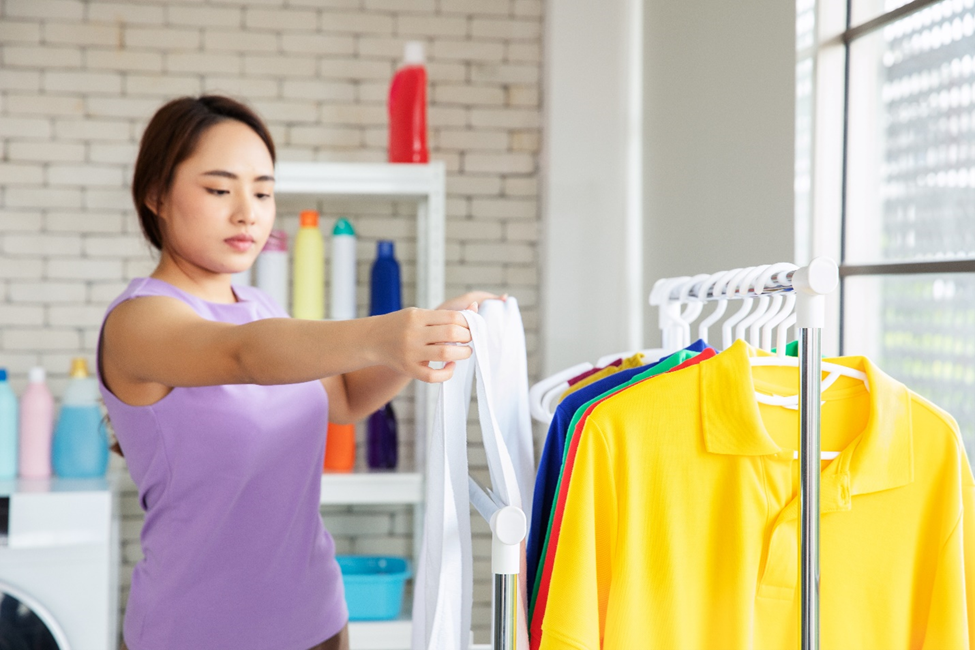 Drying stands are way better because you can use them for outside hanging, but they are also easy to carry when it rains, and you need to transfer your laundry.
5. Dryer is the solution
If you want to skip all the annoying parts, you can buy a good quality dryer to make your life easier. A dryer is much more expensive than a drying stand, but if you're a busy person with no time to look after your laundry or you have to rewash your uniform multiple times a week, the purchase will be worth it.
There are small and portable spin dryers now available on the market. These mini-dryers are much more affordable, space-efficient, and can be beneficial if you need a quick drying fix. Dryers are also a good investment because they are suitable for the monsoon season and throughout the year.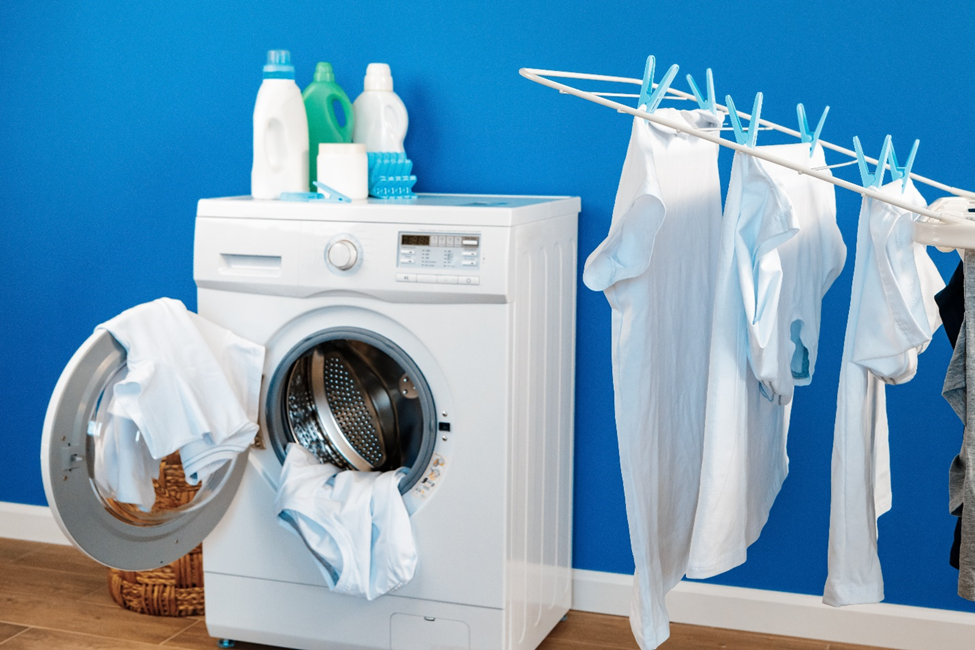 6. Iron is the key
Sometimes you're stuck in one of the most unfavorable situations of your life, and you feel like there's no way out. All your underwear is still in the process of drying, and so is your office uniform. You have no dryer and are about to have a mental breakdown.
Well, don't be. There's always a way out. To beat the rainy season, you just need your iron. It doesn't matter if you have the electric, steam, or charcoal ones. Ironing damp clothes is the ultimate life hack to get you through emergencies.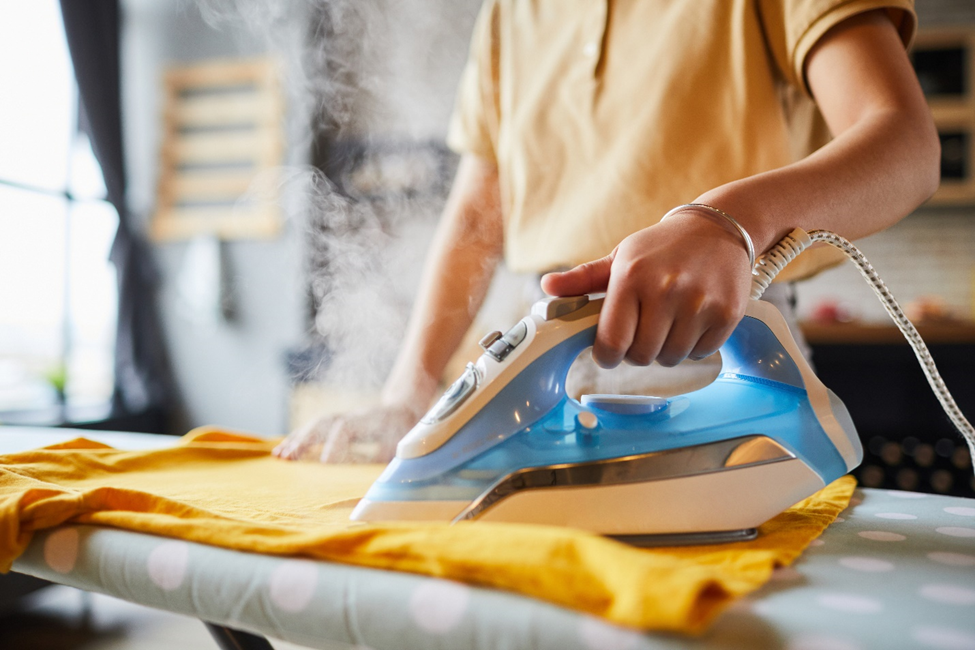 Ironing clothes can help dry out any remaining moisture, drying them up fast. Pressing clothes can also make them look more presentable and clean while smelling better. You can also iron damp clothes from drying stands before placing them back to cut the drying process short.
7. Be proactive and prepared
Checking the weather forecasts from time to time can help you plan your laundry schedule. Once the news announces the official start of the rainy season, you should also start preparing for the worst. Make space inside your house or apartment where you can transfer the clothes in case of sudden rain showers and drizzle.
Don't let your laundry pile up, and regularly wash so you don't have to worry about running out of clothes on rainy days. You don't have to do it every day; the important thing is that you don't have to face a mountain of dirty and smelly clothes at the end of the week.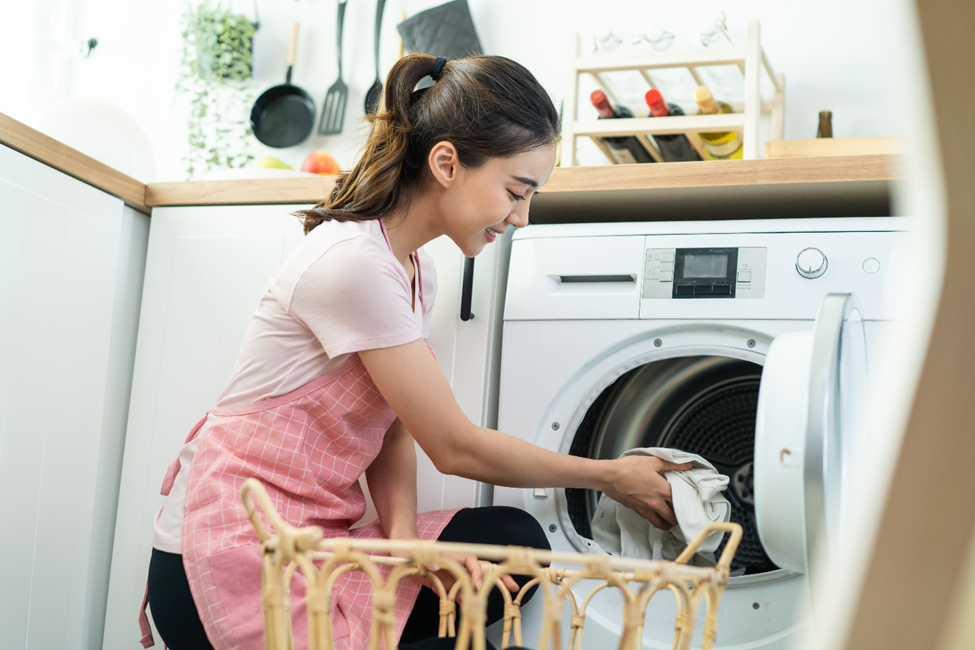 Rainy days can be your worst enemy when it comes to laundry, but they shouldn't ruin your day. Whether you decide to get the help of technology or stick with the manual drying process, what matters are your clothes. Remember these hacks so you can plan and prepare the next time you're planning another laundry day.
Find out more about these stories at http://thephilippinepost.com or you can visit http://thevisayasjournal.com/ for the latest news and updates.