The 22-year-old Filipino singer-songwriter/producer builds on the success of "Muli" with another unabashedly vulnerable, alt-pop anthem
2022 has been a stellar year for Filipino singer-songwriter/producer Ace Banzuelo with his emotional single "Muli" breaking through the mainstream pop consciousness two years after it was released—thanks to its relatable lyrics and vibey, electro-ballad sound. After trending significantly on TikTok, the song launched Banzuelo into the spotlight, unmovable at the top of the Spotify Philippines and YouTube Philippines Trending charts for an extended period of time.
Fast forward to November 2022: Banzuelo continues to build on the success of "Muli" with the release of "Kulang," an unabashedly vulnerable track with trap, R&B, and bedroom pop influences. Decked in retro-futurist synthesizers and laid-back, hip-hop beats, "Kulang" finds the 22-year-old multi-hyphenate aimlessly writhing over heartbreak in his quiet, subdued time, wallowing in loss or lack of personal direction.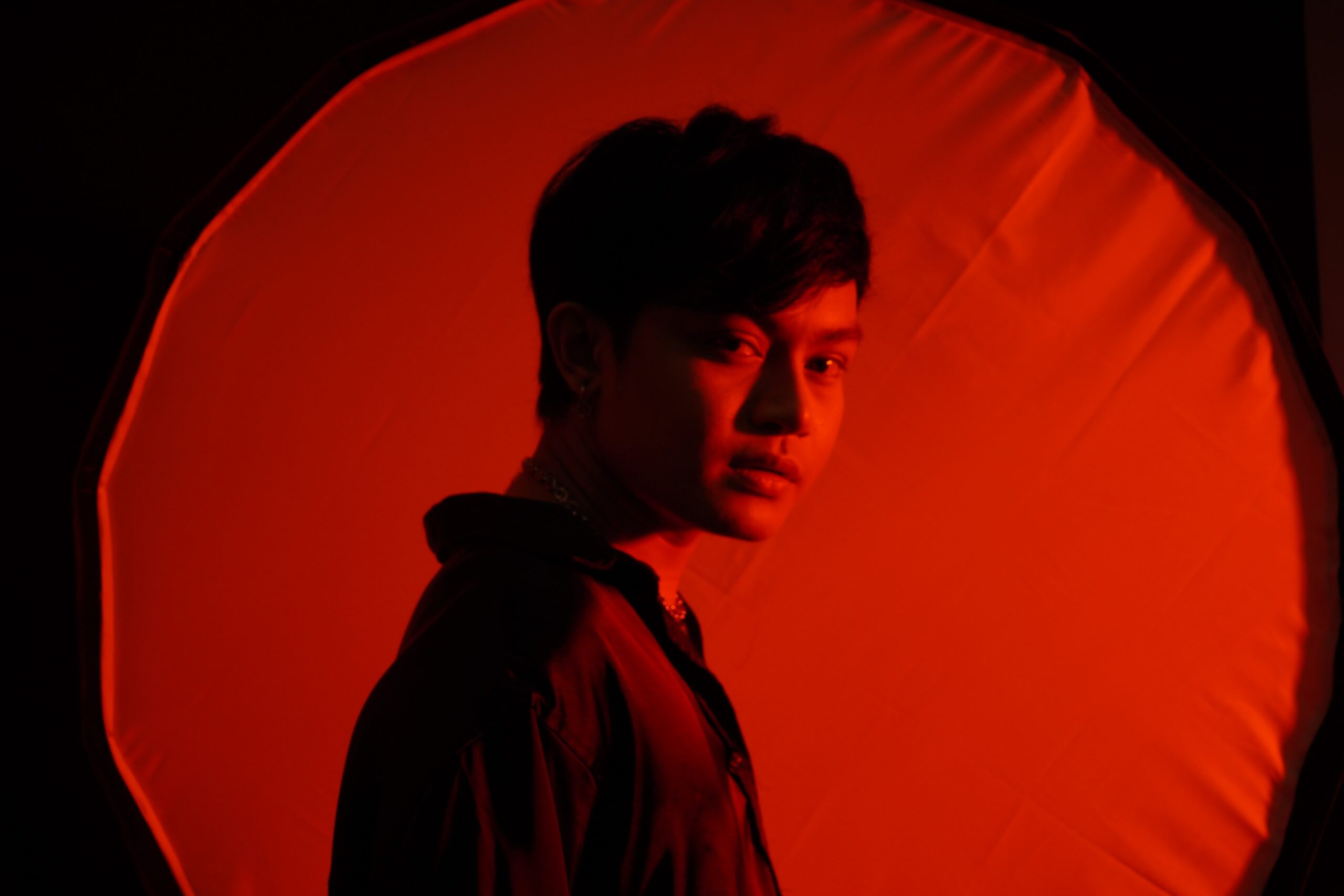 According to the Himala artist, "Kulang" examines a stage of grief where you find out that you have been wronged but still try to make things work. He goes on to say, "The story is inspired by a time in my life when I was questioning myself about where I went wrong, and where I lacked. Whatever I'd do, it was just the same thing all over again. You're aware that you're in this drama, and you keep coming back to it, but you just want it to stop."
In true Banzuelo songwriting style, "Kulang" belongs to the crop of tunes that depict heartbreak, grief, and relationship fallout in their most vulnerable state, be it confessional or observational. "I'm here to talk about things most people are afraid to let out," the young hitmaker adds. "I'm not often sad, it's just the mood of my music right now, and I think the beat and production style speak for themselves."
He also recorded, produced, performed, and engineered the entirety of "Kulang," but what distinguishes it is Banzuelo's effortless ability to wrap melancholy in incredibly catchy packaging. To make it special, he also adds a rap verse in the middle of the song. "I kind of collaborated with that side of me. Being a hip-hop head myself, I've always wanted to experiment with performing songs in a certain way. I'm not a rapper yet, but this is a much-welcomed reprieve from the usual."
Ace Banzuelo's "Kulang" is out now on all digital music platforms worldwide via Sony Music Entertainment. Listen to the song here.
About Sony Music Entertainment
At Sony Music Entertainment, we honor the creative journey. Our creators shape movements, culture, communities, even history. And we've played a pioneering role in music history, from establishing the first-ever music label to inventing the flat disc record. We've nurtured some of music's most iconic artists and produced some of the most influential recordings of all time. Today, we work in more than 100 countries, supporting a diverse and distinctive roster of talented creators at every level and on every stage. Situated at the intersection of music, entertainment, and technology, we bring imagination and expertise to emerging products and platforms, embrace new business models, and employ breakthrough tools—all to support the creative community's experimentation, risk-taking, and growth. And we form deep, trusted, cause-based partnerships to uplift and empower communities around the world. Sony Music Entertainment is part of the global Sony family. Learn more about our creators and labels here.
For Feature/Promotion and reviews follow me
⬇️⬇️⬇️⬇️⬇️
Read my column "Don't Miss This" at The Rizal Weekly Post
IG Name: www.instagram.com/Homeschoolingiscool
FB Name: www.facebook.com/ armi.pineda
Fb page:https://www.facebook.com/Homeiskoolcom
YouTube Account: https://youtube.com/channel/UCAEszY-nm4XIPSphcppyilw
TikTok Account: https://vt.tiktok.com/ZGJkEHsLh/
Blog Site: www.Homeiskool.com
Twitter
Www.twitter.com/Armipazpineda
Other social media accounts
Www.facebook.com/Homeschoolingiscool
Www.facebook.com/Mimiworldnet
Www.facebook.com/Kawaiibeautyandlifestylecom
Www.facebook.com/Hometowngoodiesandservices
For collaboration you can email me at Armipazpineda@gmail.com