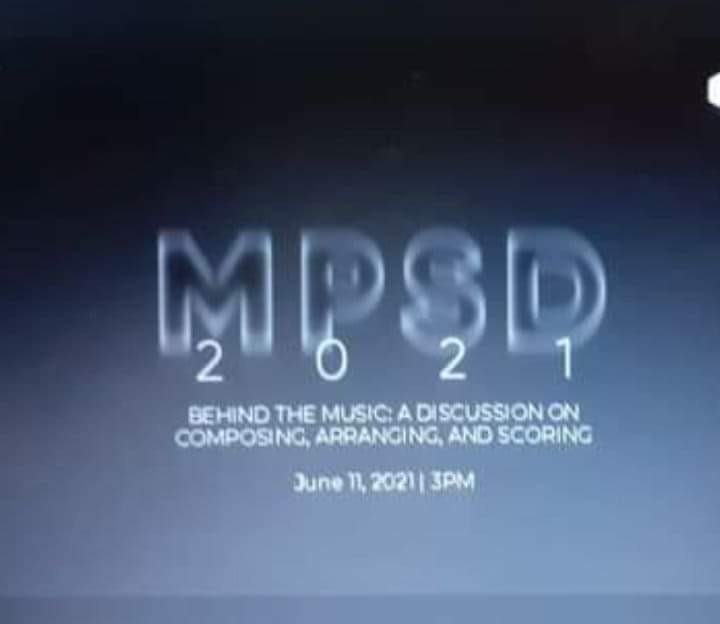 ACADEMY hosts meaningful exchanges between music industry experts and aspiring Music Production and Sound Design students
Renowned musicians Rony Fortich, Leonardo Bonavente, and Francis Reyes share illuminating perspectives about the music industry to students in the recently held BEHIND THE MUSIC: A Discussion on Composition, Scoring, and Arrangement last June 11, 2021.
Applauded and loved for their contributions to the local and international music scene, the panel of speakers translated real-life experiences and imparted lessons about the realities and challenges inside the music industry.
"Put yourself out there. Any opportunity to play and create music, do it. Your network grows as you meet new people and interact with more musicians. The bigger your network is, the greater the opportunities will be", encourages Leonardo Benavente, a musical director and arranger for TV and radio commercials.
Apart from learning theoretical approaches to music, they also reiterated the importance of obtaining experiences through joining bands, choirs, and music organizations. In addition, it is also vital to be surrounded by industry experts who can help them stay updated with the advances in music and the technological developments being continuously added in this field.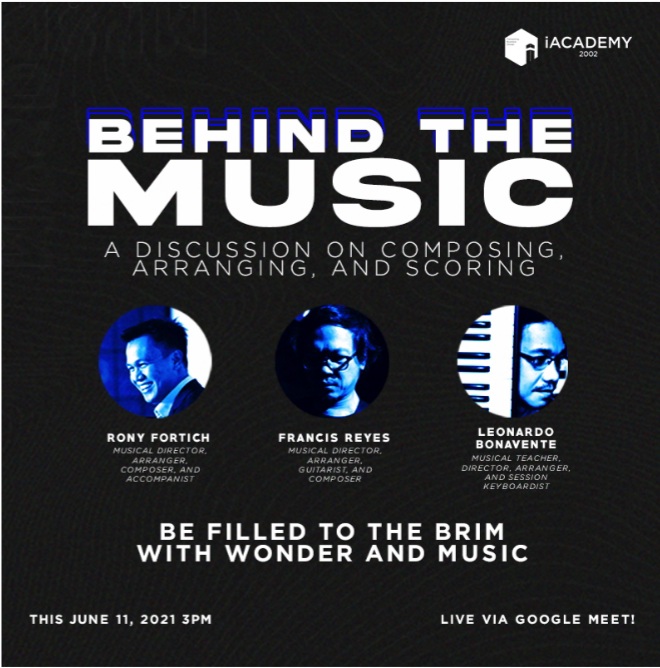 On April 17, iACADEMY launched its newest cutting-edge program, BA Music Production and Sound Design. Audio expert and iACADEMY Professor Gerard Elvina says it "was designed to nurture the students' creative talents and familiarize them with the latest digital technology needed to become a successful professional in their preferred area of specialization."
"If any of us had the opportunity that these students have today, we would've pursued it", shares Rony Fortich, musical director for Hongkong Disneyland and member of the iACADEMY Program Advisory Council for BA Music Production and Sound Design.
iACADEMY continues to bridge the significant gap between the academe and the industry by initiating meaningful exchanges between practicing professionals and future game-changers. Through exchanges such as this, iACADEMY equips and edifies students to respond to the actual needs of the industry.
iACADEMY will offer BA Music Production and Sound Design beginning August of SY 2021. Be part of the game-changing community and visit iacademy.edu.ph to know more.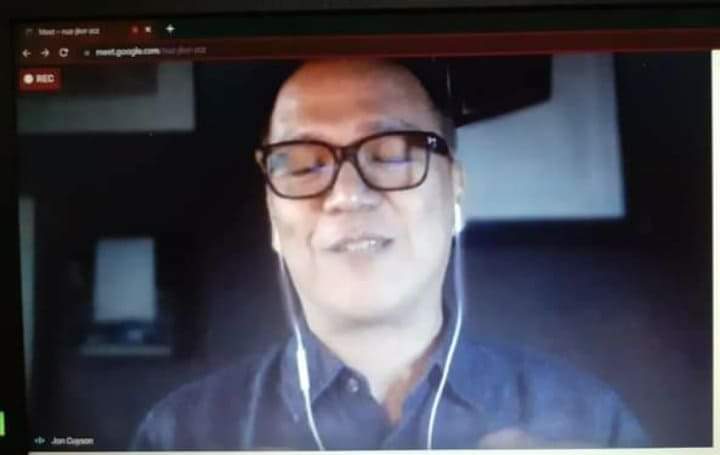 SPEAKERS' INFO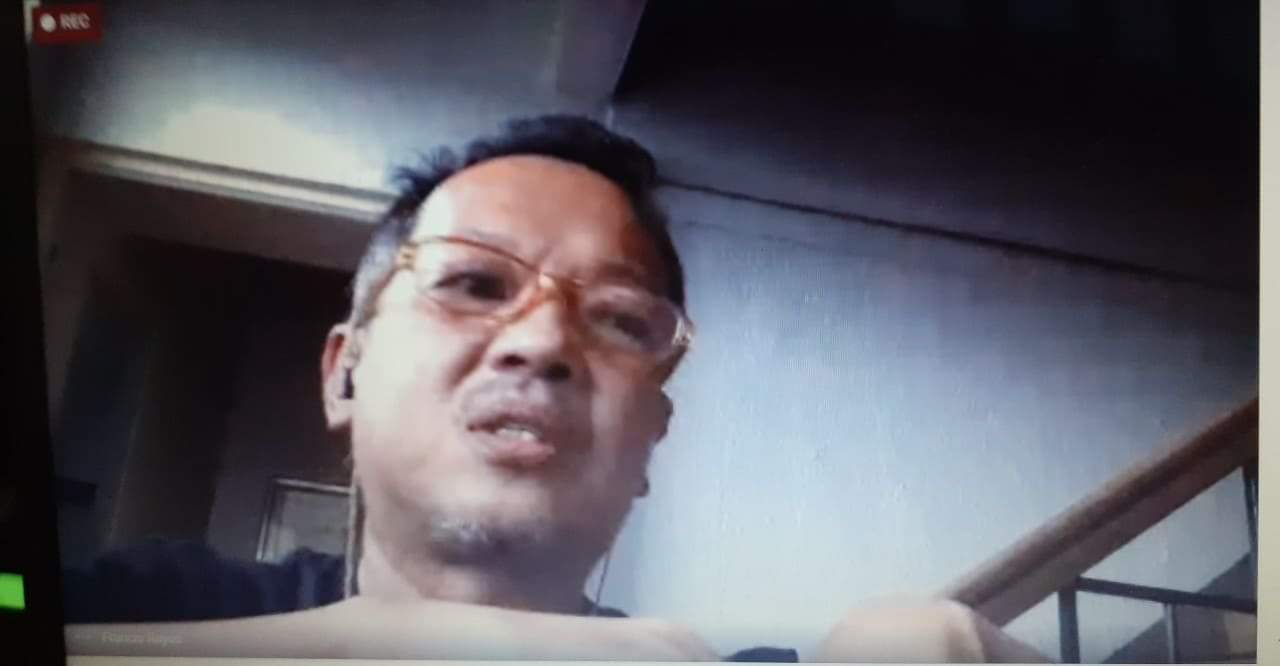 Francis Reyes is a musical director, arranger, guitarist, and composer. He was a music arranger for the Roadrunner Network, and the musical director for the radio rock station NU107.5 FM where he uses the on-air stage name Francis Brew. In 2016, he became editor-in-chief of Billboard Philippines, a brand dedicated to providing licensed shows for radio, music news and charts.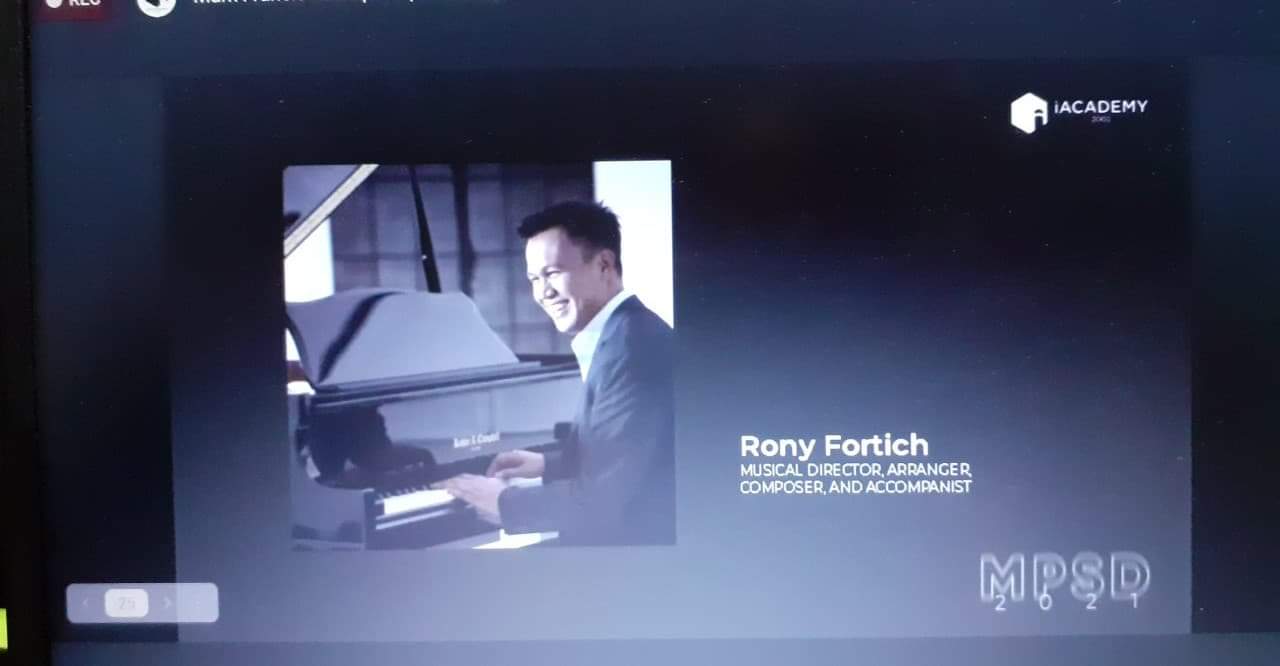 Rony Fortich is a musical director, arranger, composer, and accompanist. From 2005 to 2017, he served as the Music Director of Hongkong Disneyland and headed all of the park's musical offerings. In 2013 he became a recipient of the Walt Disney Legacy Award for his numerous contributions to the resort.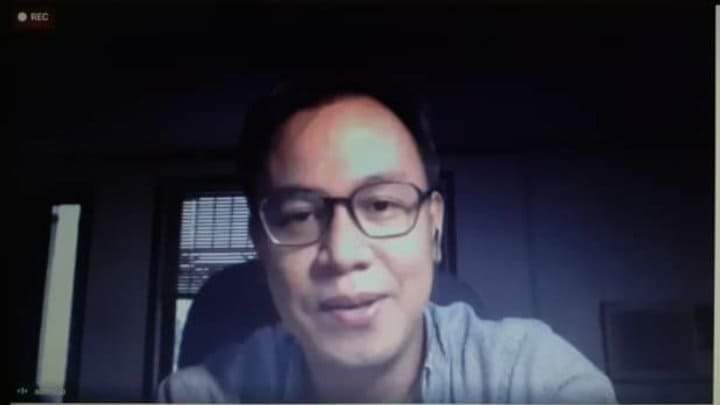 Alongside working on musical projects in both the local and international scenes, he continues to share his passion for music as he gives workshops year round in various art locations such as the BGC Arts Center.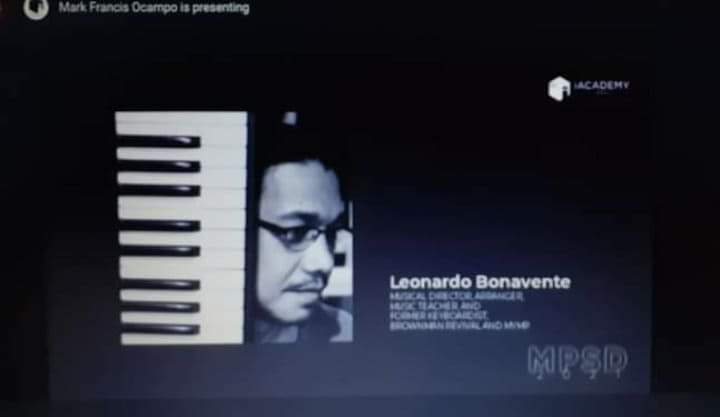 Leonardo Bonavente is a musical teacher, director, arranger, and a session keyboardist.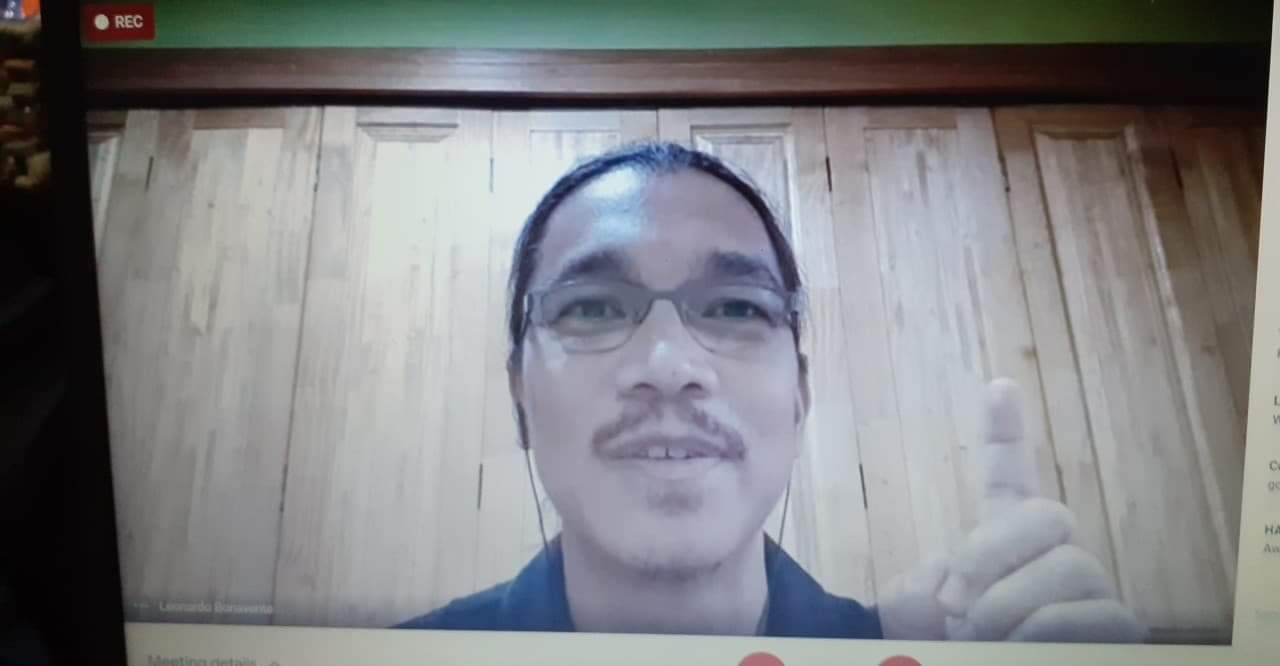 He worked with Roadrunner Network Inc., and participated as a musical director and arranger for TV and radio commercials of renowned companies such as BPI, Globe, Jollibee, and Great Taste Coffee, among many others.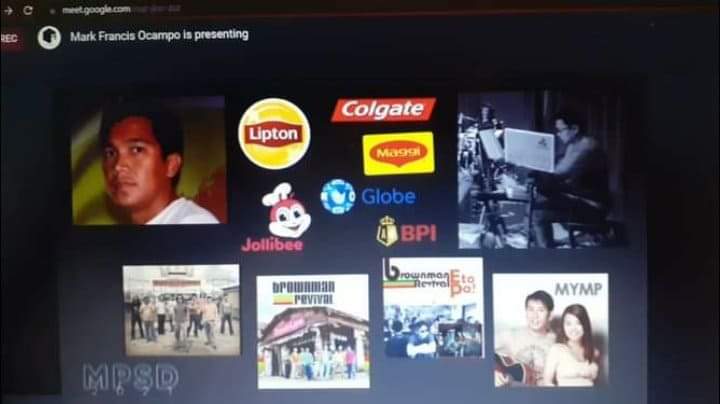 Read more about different stories of people, product reviews and events here on my blog and follow me on my social media accounts. Read my column "Don't Miss This" at The Rizal Weekly Post Www.facebook.com/HomeschoolWorld Www.instagram.com/HomeschoolingiscoolWww.twitter.com/Armipazpineda Www.facebook.com/Mimiworld.net Www.facebook.com/Homeiskool.com Www.facebook.com/Kawaiibeautyandlifestyle.com.
Www.facebook.com/Hometowngoodiesandservices
Email Add: Armipazpineda@gmail.com
Tiktok: Ms armipaz
YT Channel: Armi Paz Pineda https://www.youtube.com/channel/UCAEszY-nm4XIPSphcppyilw