Lazada Goes Big with its 9.9 Big Discovery Sale by Offering Bills Payment, Opening New Collection Points and Introduce First Ever E-commerce Exclusive Helicopter Tours in the Philippines
Exciting new features and amazing deals await you this September 9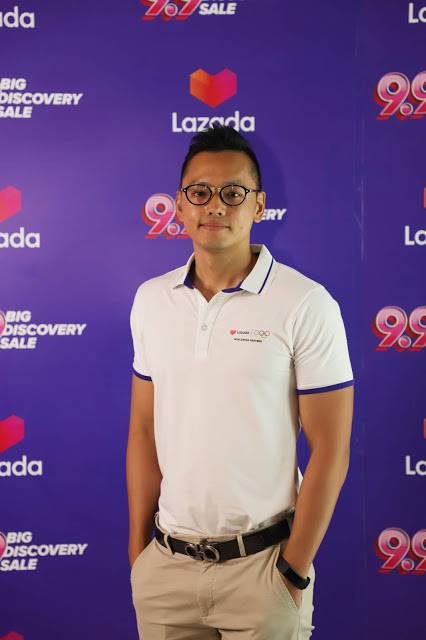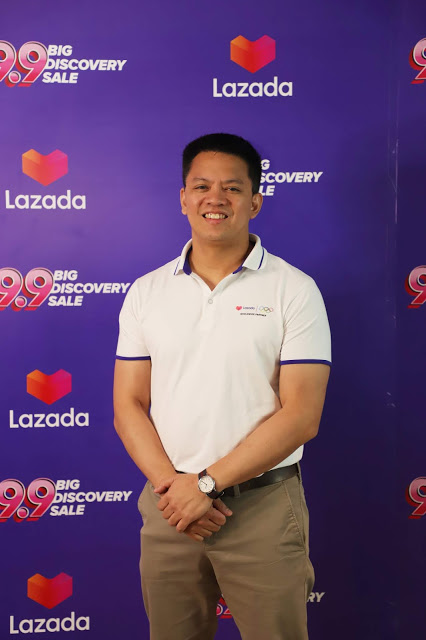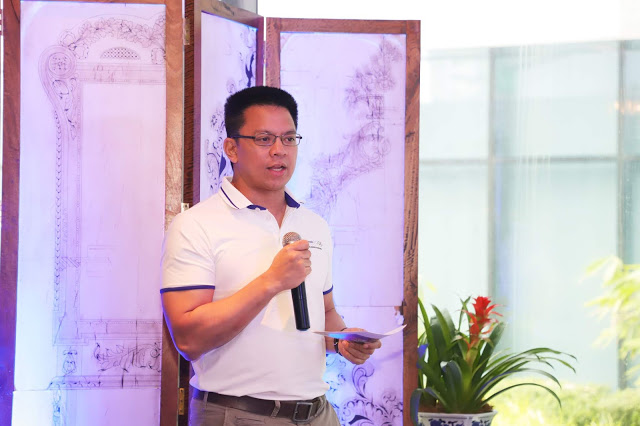 Mr. Ray Alimurung, Chief Executive Officer of Lazada Philippines
The second edition of Lazada Philippines' 9.9 Big Discovery Sale goes live on September 9, 2019 starting midnight to 11:59PM. Besides uncovering the best deals online, Filipino shoppers will also discover brand new features on the platform that will enhance their shopping experiences and increase convenience in their everyday lives.
During the launch of the 9.9 Big Discovery Sale, Ray Alimurung, Chief Executive Officer of Lazada Philippines shared: "9.9 is an important sale event for us as it kicks off the region's biggest eCommerce shopping season of the year ahead of 11.11 and 12.12. With the fast-paced growth of the brand comes the multitude of ways you can discover how to achieve your heart's desires. Which is why this 9.9 is all about discovery."
Lazada's New Pre-Sale Feature
Never miss out on the items you have been eyeing with Lazada's new pre-sale feature giving new and loyal Lazada shoppers a head start and more time to discover and lock in their purchases. Simply order the item, place a 10% non-refundable deposit, settle the balance within the validity period, then wait for your order to arrive at your doorstep! Do note that the new pre-sale feature is only applicable to selected items.
This new feature comes on the back of a successful pilot in Malaysia during Lazada's Mid-Year Festival earlier this year. By placing a non-refundable deposit, shoppers can secure products at great discounts well ahead of sale day.
Convenient Bills Payment
Discover a more convenient way of settling your bills with Lazada's newest bills payment scheme. You can now pay for your Meralco, Maynilad, Manila Water, Albay Power & Energy, Davao Light, VECO, Metropolitan Cebu Water and Prime Water bills in the Lazada app and make life easier by skipping the long lines and trimming down your to-do list. You can now also enjoy up to Php 300 cashback when bills are paid using the Lazada Wallet from now till November 2019.
Customer Collection Points
For Filipino shoppers who are always on-the-go, they can now pick up items at their preferred time, making it convenient to continue hustling throughout the day without worrying about package deliveries. Choose from an extensive selection of Lazada authorized collection points spread-out all-over Manila in select SM Stores and GrowSari branches. Just add to cart and select pickup instead of delivery when you shop checkout your items.
Here is the full list of Lazada Philippines collection points: https://pages.lazada.com.ph/wow/i/ph/PHCampaign/collection-point
Consumer Loans
"For customers looking to furnish their new homes, entrepreneurs setting up a new office or families welcoming a baby soon, they can now enjoy our Consumer Loans feature via our trusted and reliable partners: BillEase, pera247 and TendoPay. Apply for a loan as low as P500 pesos to a maximum of P50,000. All you need to do is complete the application process and submit all needed requirements. Once approved, loan amount will be credited to your Lazada Wallet which you can use upon checkout," Alimurung mentioned.
Loan schemes will be offered in one to 12 months repayment options to help reduce the pressure of having to shell out a hefty amount at one go for big purchases.
First in the Philippines E-commerce Exclusive Helicopter Flight Experience with Ascent
Tour in style within Metro Manila and nearby tourist destinations like Tagaytay by purchasing Ascent digital vouchers on Lazada in time for 9.9 Big Discovery Sale. Partnering with Ascent is a shared goal to provide a new and exciting way to discover and see the beauty of country from a different view.
Exclusive Lazada and Ascent Helicopter Flight Experience 9.9 Discovery Sale Prices:
Lazada and Ascent Helicopter Flight Experience Original Price 9.9 Big Discovery Sale Exclusive Price
1 Manila Tour – 1 Pax – 15 Minutes Php 9,990 Php 7,992
2 Manila Tour – 2 Pax – 15 Minutes Php 19,990 Php 15,992
3 Manila Tour – 3 Pax – 15 Minutes Php 26,990 Php 21,592
4 Manila Tour – 4 Pax – 15 Minutes Php 33,990 Php 27,192
5 Manila Tour – 5 Pax – 15 Minutes Php 39,990 Php 31,992
6 Manila Tour – 2 Pax – 30 Minutes Php 37,990 Php 30,392
7 Manila Tour – 3 Pax – 30 Minutes Php 50,990 Php 40,792
8 Manila Tour – 4 Pax – 30 Minutes Php 64,690 Php 51,752
9 Manila Tour – 5 Pax – 30 Minutes Php 76,990 Php 61,592
10 Taal Volcano Tour – 3 Pax – 60 Minutes Php 89,990 Php 71,992
11 Taal Volcano Tour – 4 Pax – 60 Minutes Php 99,990 Php 79,992
12 Taal Volcano Tour – 5 Pax – 60 Minutes Php 109,990 Php 87,992
With this one-of-a-kind discovery experience, Lazada introduced new features and shoppertainment experiences for brands and shoppers. To strengthen engagement with their fan base, brands will be empowered by Lazada's capability to create unique brand voucher codes for customers to collect and redeem great deals. Now, Filipino consumers can look forward to an enhancement in the LazGame arcade with the introduction of LazGame Quests where they can play games to accumulate coins and decide what rewards they want to redeem this 9.9.
Ready your wallets as Lazada 9.9 Big Discovery Sale will never be complete without these jaw-dropping deals:
1. Lazmall 9.9 Exclusive: Chevrolet Car Reservation Get Php 5000 reservation fee value for just Php 999
2. LS Jewelry Stainless Gold Pearl 2 in 1 jewelry Set (60% off) now P68 from P169
3. Adidas Harden B/E X Shoes Men's Basketball Shoes (56% off) now P2,612 from P6,000
4. Olay Daytime Glow with FREE Pouch (55% off) now P999 from P2,198
5. BLK cosmetics Holiday All-Day Intense Matte Lipstick Jolly (50% off) now P149 from P299
6. Imarflex Grill Master (50% off) now P4,500 from P9,000
7. VEGER Slim LED Display Powerbank (37% off) now P474 from P749
8. Playconic Type C Elbow Charging & Data Transfer Mobile Phone Cable (29% off) now P35 from P49
9. Bosch GO 3.6V Cordless Smart Screwdriver Kit (20% off) now P1,600 from P2,000
10. Faber-Castell Connector Pens 60 Colors (30% off) now P595 from P850
11. Hydro Flask (16 OZ) Drinking Water Bottle (21% off) now P1,423 from P1,790
"I am so pleased to make these services and experiences available on Lazada Philippines. This is only the beginning as we continue to explore opportunities with our partners, for our platform to be the lifestyle destination for both loyal and new shoppers alike," Alimurung concluded.
Don't miss out on a bigger and better Lazada 9.9 Big Discovery Sale and find out more by visiting Lazada.com.ph, https://www.facebook.com/LazadaPhilippines, instagram.com/lazadaph/ and https://twitter.com/LazadaPH!