The subdued but sophisticated composition comes from a place of earnestness rather than merely trend-hopping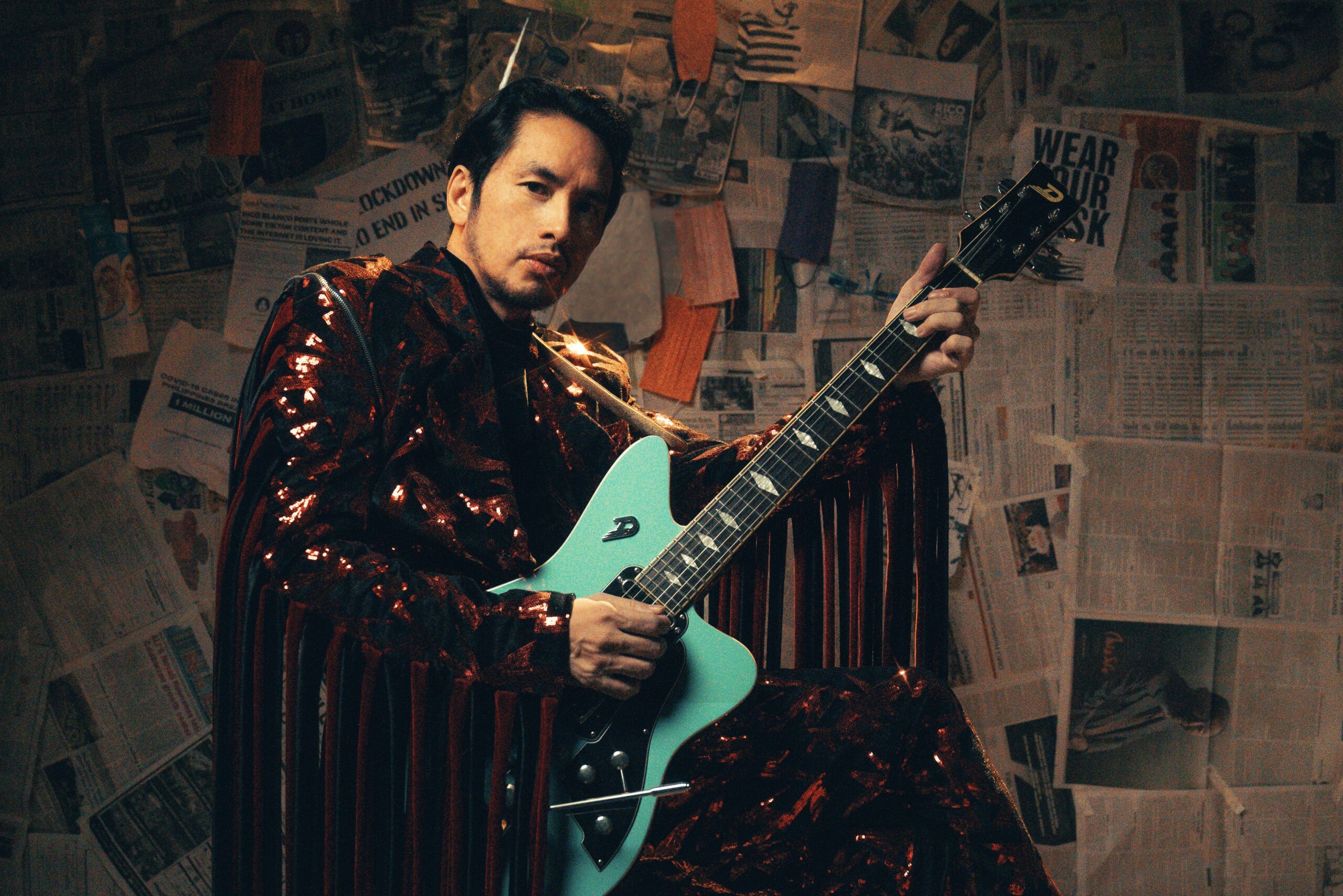 Rico Blanco reflects on the uncertainty that thrives between friendship and relationship in his new single "Palibot libot," out today via Sony Music Entertainment.
According to the award-winning Filipino artist, the track was inspired by one of the characters in a series that he filmed in La Union recently.
With its storytelling "anchored precariously on someone's steadfast devotion," albeit a one-sided one, the song minces no words about the reality of love: It's not always synchronized. It comes with complications, but that's the beauty of it.
Originally intended to be recorded with a simple acoustic guitar arrangement, "Palibot libot" explores a more synth-pop direction that unfolds with a soaring chorus and minimal ambient touches.
While the certified hitmaker has written and produced songs that have prominent synth elements to it, dating back from his work as a keyboardist of Rivermaya in the '90s to his experimental phase with electronic music on critically acclaimed solo album Galactik Fiestamatik, Blanco's new track feels like a monumental execution that comes from a place of earnestness rather than merely trend-hopping.
The result, as expected, is defiantly but distinctly Rico Blanco: a sophisticated pop composition that paints an impressionistic portrait of quietude and confidence.
The release of "Palibot libot" comes after the prolific musician staged a successful solo concert at the Araneta Coliseum last September 11, 2022. Met with glowing praises from the attendees, the Big Dome show finds the alt-rock visionary performing some of the most iconic songs from his decades-old discography. Blanco also debuted "Palibot libot" live during the concert, and announced its surprise drop at Monday midnight, September 12, 2022.
Rico Blanco's "Palibot libot" is out now on all digital music platforms worldwide via Sony Music Entertainment.
About Sony Music Entertainment
At Sony Music Entertainment, we honor the creative journey. Our creators shape movements, culture, communities, even history. And we've played a pioneering role in music history, from establishing the first-ever music label to inventing the flat disc record. We've nurtured some of music's most iconic artists and produced some of the most influential recordings of all time. Today, we work in more than 100 countries, supporting a diverse and distinctive roster of talented creators at every level and on every stage. Situated at the intersection of music, entertainment, and technology, we bring imagination and expertise to emerging products and platforms, embrace new business models, and employ breakthrough tools—all to support the creative community's experimentation, risk-taking, and growth. And we form deep, trusted, cause-based partnerships to uplift and empower communities around the world. Sony Music Entertainment is part of the global Sony family. Learn more about our creators and labels here.
For Feature/Promotion and reviews follow me
⬇️⬇️⬇️⬇️⬇️
Read my column "Don't Miss This" at The Rizal Weekly Post
IG Name: www.instagram.com/Homeschoolingiscool
FB Name: www.facebook.com/ armi.pineda
Fb page:https://www.facebook.com/Homeiskoolcom
YouTube Account: https://youtube.com/channel/UCAEszY-nm4XIPSphcppyilw
TikTok Account: https://vt.tiktok.com/ZGJkEHsLh/
Blog Site: www.Homeiskool.com
Twitter
Www.twitter.com/Armipazpineda
Other social media accounts
Www.facebook.com/Homeschoolingiscool
Www.facebook.com/Mimiworldnet
Www.facebook.com/Kawaiibeautyandlifestylecom
Www.facebook.com/Hometowngoodiesandservices
For collaboration you can email me at Armipazpineda@gmail.com