The 'Fools' act submits to the pull of their heart with storytelling that fleshes out their journey as a band and as individuals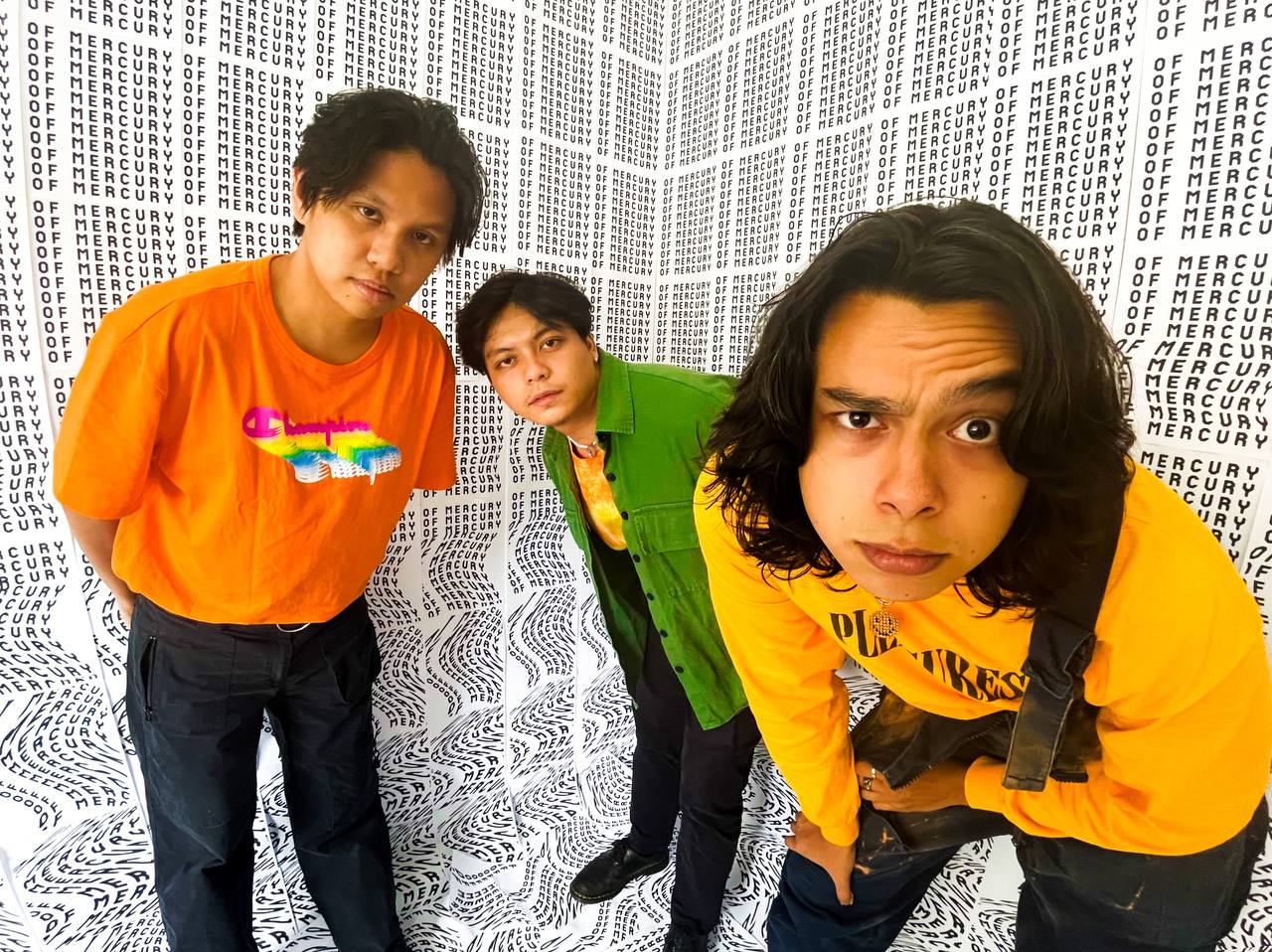 Filipino alternative soul/rock outfit of Mercury has finally dropped their debut studio album, CHANGIN' via Sony Music Entertainment.
According to the band, the 12-track release serves as an exploration of the different experiences that "we face as humans." Submitting to the pull of their heart without hesitation, CHANGIN' dredges up old memories with refined maturity and no-filler honesty.
"One of the things that we did a bit differently is being able to write together," the Fools trio shares in a statement. "The many songs that we wrote are some things that we have gone through as a band and individually: heartbreak, love, laziness, productivity, stress, doubt, confidence, fear, and realizations. These are just some of the emotions we go through in our lives."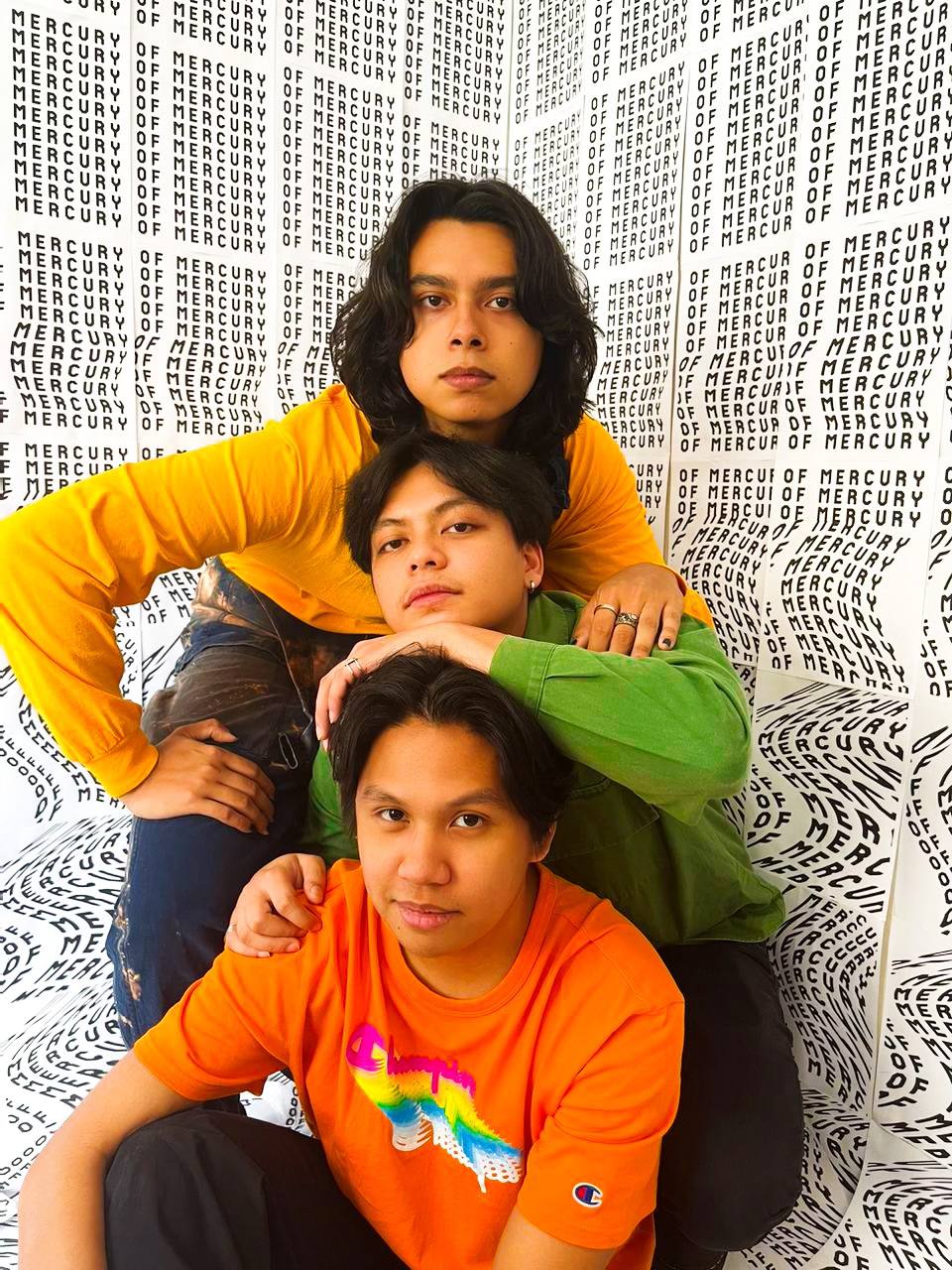 CHANGIN' was co-produced by of Mercury with former bandmate knōwmaad, whose subtle experimentation added edginess to the music's youthful exuberance. The result is a timeless sound that hardly feels dated at all, an artistically fulfilled effort that merges their past music influences with newly-found technical chops.
"Working with knōwmaad, there was a lot of things that we had in mind but couldn't execute, and he was able to do it," reveals of Mercury's lead vocalist and guitarist Nathan Huang. "It was interesting to have him in our project because it felt like he came back to the group (since he was our former bassist). With our ideas and his ideas combined, we were able to pull off something beautiful and authentic."
Initially released as a three-part volume, CHANGIN' culminates with old and new songs that are all flesh and blood, as if extracted from a place of familiarity.
Its focus track "I KEEP FALLING" is a straight-up love song that doesn't deny its sense of earnestness. Written during the pandemic, the song articulates the idea of inseparable love that lasts. "It's about falling for the person over and over again no matter what," Huang discloses with fervent adoration.
of Mercury is slated to debut the entirety their debut full-length album, CHANGIN' live on Friday, November 11 at The Nook Molito in Alabang, Muntinlupa City. Also billed as a celebration of their 6th year as a band, of Mercury's CHANGIN' Album Launch will feature a long set from the headliner themselves, and guest performances by their peers in the music industry, including Any Name's Okay, Lola Amour, ONE CLICK STRAIGHT, and Over October.
CHANGIN' is out now on all digital music platforms worldwide via Sony Music Entertainment.
About Sony Music Entertainment
At Sony Music Entertainment, we honor the creative journey. Our creators shape movements, culture, communities, even history. And we've played a pioneering role in music history, from establishing the first-ever music label to inventing the flat disc record. We've nurtured some of music's most iconic artists and produced some of the most influential recordings of all time. Today, we work in more than 100 countries, supporting a diverse and distinctive roster of talented creators at every level and on every stage. Situated at the intersection of music, entertainment, and technology, we bring imagination and expertise to emerging products and platforms, embrace new business models, and employ breakthrough tools—all to support the creative community's experimentation, risk-taking, and growth. And we form deep, trusted, cause-based partnerships to uplift and empower communities around the world. Sony Music Entertainment is part of the global Sony family. Learn more about our creators and labels here.
For Feature/Promotion and reviews follow me
⬇️⬇️⬇️⬇️⬇️
Read my column "Don't Miss This" at The Rizal Weekly Post
IG Name: www.instagram.com/Homeschoolingiscool
FB Name: www.facebook.com/ armi.pineda
Fb page:https://www.facebook.com/Homeiskoolcom
YouTube Account: https://youtube.com/channel/UCAEszY-nm4XIPSphcppyilw
TikTok Account: https://vt.tiktok.com/ZGJkEHsLh/
Blog Site: www.Homeiskool.com
Twitter
Www.twitter.com/Armipazpineda
Other social media accounts
Www.facebook.com/Homeschoolingiscool
Www.facebook.com/Mimiworldnet
Www.facebook.com/Kawaiibeautyandlifestylecom
Www.facebook.com/Hometowngoodiesandservices
For collaboration you can email me at Armipazpineda@gmail.com