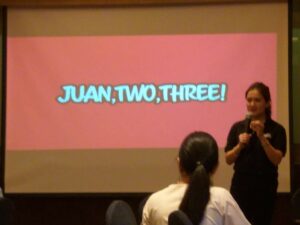 Imagine a world where everyone is empowered to handle their finances. Here, people from different walks of life know how to make informed financial choices, whether it be on budgeting, saving, or borrowing. Even complex financial concepts such as "compound interest" are understood by many.
This world was the exact vision brought by Prague-based consumer finance company Home Credit when it first started its operations in the Philippines five years ago. Though this may seem far-fetched, given the latest figures from the Bangko Sentral ng Pilipinas (BSP) for 2017 stating that 77 percent of Filipino adults remain unbanked and 52 percent are unable to allocate money for savings, Home Credit Philippines (HCPH) made it its mission to bridge the gap in making more Filipinos included in the financial system. The company provides in-store loans to customers with minimal requirements, requiring only two (2) valid IDs, and offers other financial products such as cash loans and credit cards.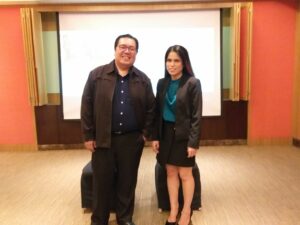 According to its Chief Marketing and Customer Experience Officer Franchette Cardona, Home Credit's commitment to financial inclusion doesn't stop at providing loans to the underserved. "Financial Literacy is our number one advocacy. Since many of our customers are first-time borrowers, we want them to be ready for the responsibility of having a loan."
That's why in 2016, Home Credit officially launched its flagship campaign "Juan, Two, Three", which focuses on teaching the basics of budgeting and saving to different communities all over the country. Through the use of creative approaches like games and comic books, the campaign equips Home Credit customers and the public with the know-hows in handling financial tools.
Understanding budgeting
Most people would think that financial basics such as budgeting and saving are common knowledge nowadays—especially with the presence of technology, making financial information and services easily accessible.
Unfortunately, this isn't the case with 21 percent of the 52.8 million adults in the country who do not have formal bank accounts because of their perceived lack of need for them. BSP's 2017 Financial Inclusion Report also states that 10 percent do not have proper knowledge of how to open an account, while 8 percent have a lack of awareness about it.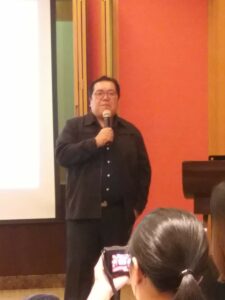 On top of that, many Filipinos still often find the term "budget" as intimidating—associating it with being time-consuming, boring, and restrictive. Some even think one has to be good at math to be great at budgeting.
This gap in financial knowledge was something Juan, Two, Three was successful in identifying. "We've talked to farmers, students, teachers, even soldiers, and a lot of them have said that they didn't understand the importance of keeping their money on formal bank accounts before. Others simply needed some extra guidance on how to start saving. You'd think these are things that most people would know already too," Cardona shares.
For this very reason, the financial literacy campaign focused on creating learning materials and modules centered on the fundamental concepts and real-life applications of budgeting and saving.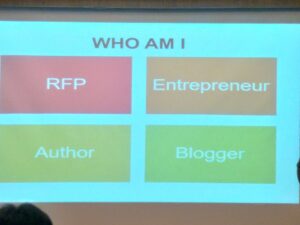 "We want people to understand the importance of budgeting and having savings kept away. Our goal is to make them realize that handling finances can be enjoyable, flexible, and done in just a few minutes," says Cardona.
Viewing loans and credit in a new light
Apart from budgeting and saving, Juan, Two, Three also touches on the topic of borrowing, which is largely anchored on Home Credit's core business of providing financing services to customers who are often first-time borrowers.
"Since we offer loans, it's important for us to also inform people, especially our customers, about the key principles of safe and responsible borrowing. Part of our financial literacy campaign is transforming the way people look at borrowing by teaching them how to properly manage their loans and maintain good credit score," says Cardona, referring to the misconceptions usually attached to borrowing.
"Having the flexibility to buy the things you need, when you need it is a good thing. Making late payments, however, can negatively affect your credit score—making it more difficult to get loans and credit in the future," Cardona adds. "We make sure people know both the benefits and risks associated with borrowing for them to have better financial decisions."
Scaling up financial literacy
As part of its efforts in expanding its reach, Juan, Two, Three continues to build and strengthen its partnerships with both public and private institutions. Its long-term partnership with the DSWD's Pantawid Pamilyang Pilipino Program has allowed the campaign to reach more than 16,000 people and 175 communities all over the country.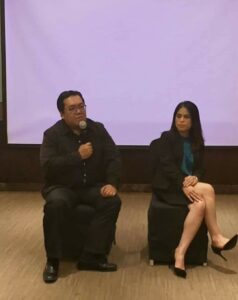 The campaign also started partnering with other stakeholders. This year, the Juan, Two, Three campaign joined.
Thank you for visiting my site. Please do follow my other social media accounts and read my column "Don't Miss This" at at The Rizal Weekly Post Www.facebook.com/HomeschoolWorld
Www.instagram.com/Homeschoolingiscool
Www.twitter.com/Armipazpineda
Armipazpineda@gmail.com
Youtube @mrs.pineda