Jollibee Opens First Store in Downtown Los Angeles
Keeps up growth momentum in North America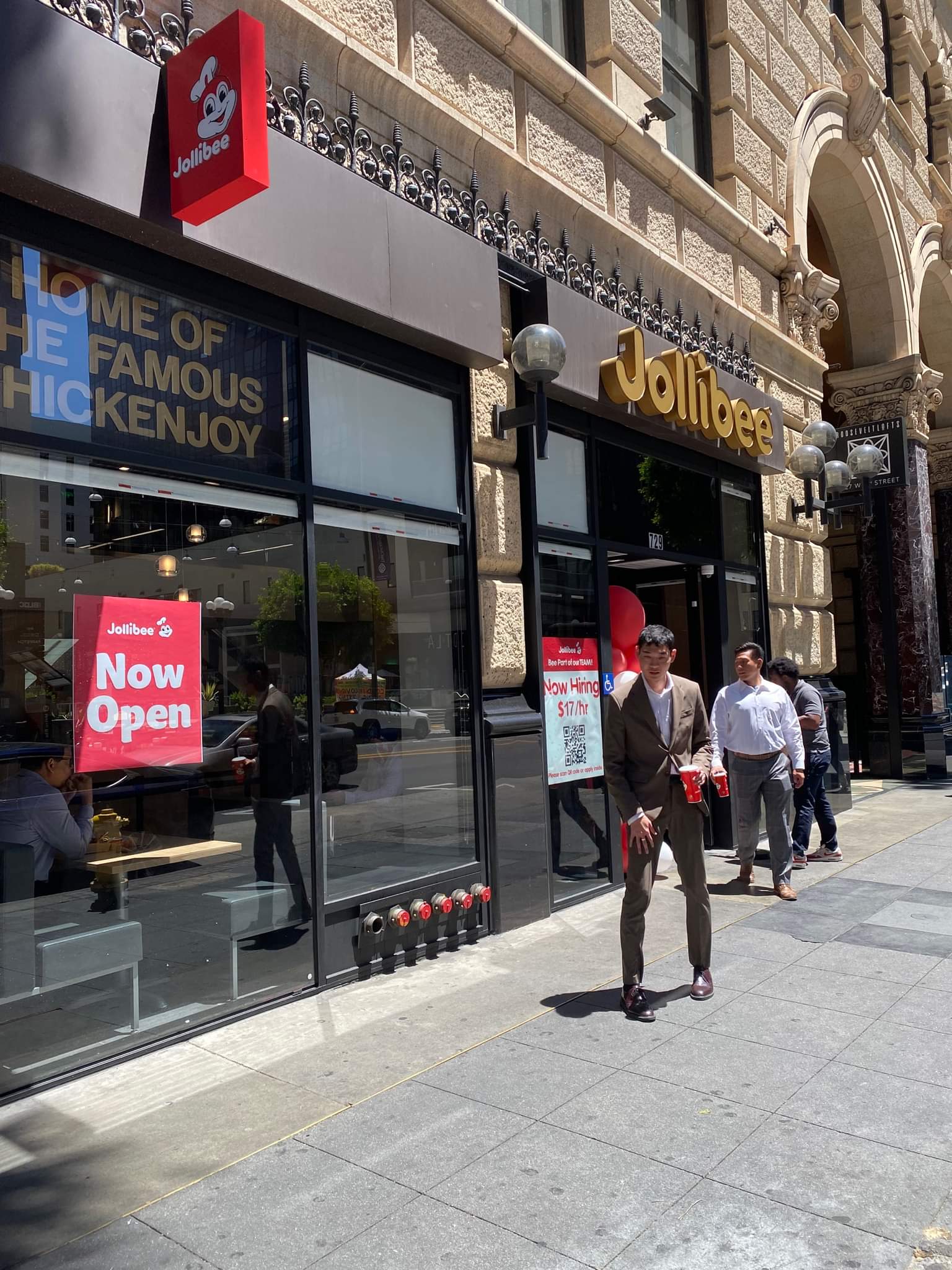 Homegrown restaurant chain Jollibee opens its first branch in bustling metropolitan Downtown Los Angeles, California and the brand's 57th store in the US.
DOWNTOWN LOS ANGELES, CALIFORNIA, USA. 25 May 2022 – Jollibee in Downtown (DTLA) recently opened its doors this May to customers who are excited to savor their Jollibee favorites. The DTLA is at a prime location at 729 7th Street in the heart of the city's Financial District, on the corner of 7th & Flower Street across from the Bloc, a prominent shopping destination for residents, office workers, and visitors.
"We are thrilled to be opening our doors at one of the world's most dynamic and diverse metropolitan hubs whose people have a strong sense of community," said Maribeth Dela Cruz, Business Group Head, Jollibee North America.
Available to Downtown LA diners are Jollibee's must-try menu items bannered by the world-famous Chickenjoy fried chicken and Chicken Sandwich, each with its own spicy variant, as well as the Jolly Spaghetti and the refreshing Peach Mango Pie.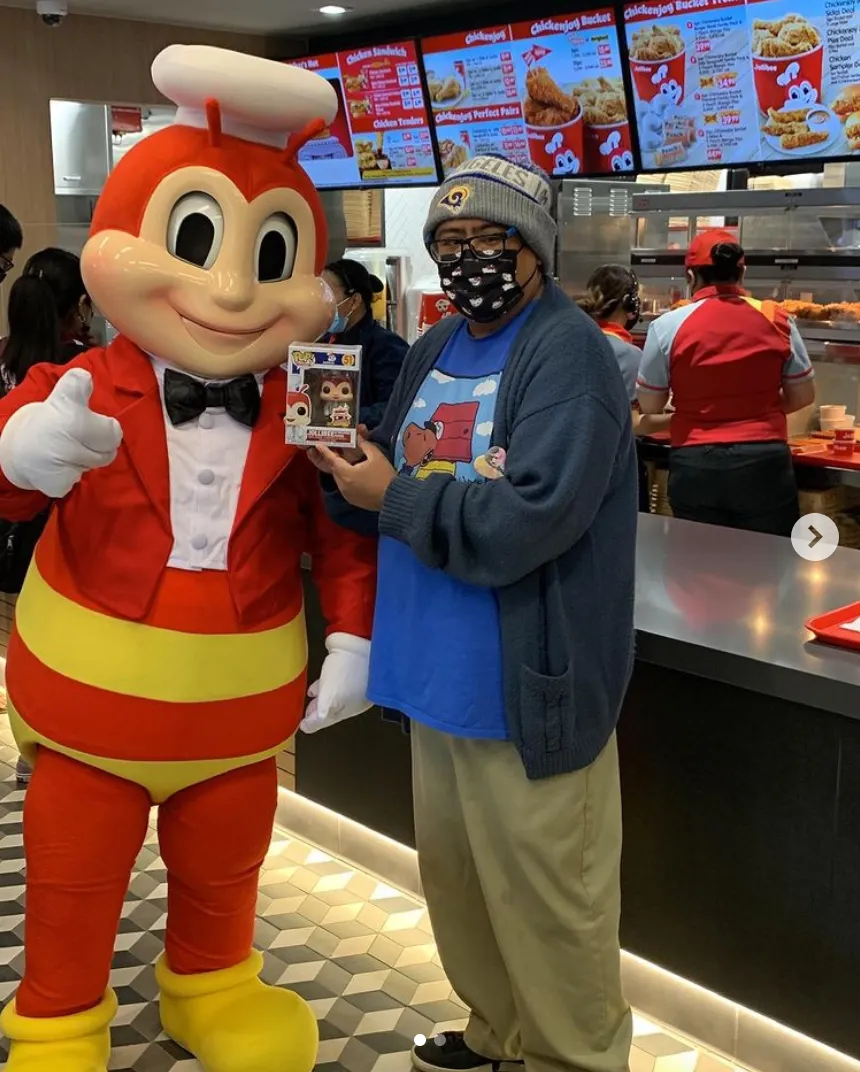 Loyal customer Nikolai Garcia, who was at the location before 8:00 AM, was the first one to enter the store on opening day. A Jollibee fan, Garcia proudly brought along a Jollibee keychain that he has had since 2013.
Growth momentum in the US
The DTLA adds an element of excitement and a sign of revitalization for an area actively recovering from the pandemic. It is the first in Downtown Los Angeles and marks the brand's 57th store in the U.S, joining the brand's two other restaurants in the Metro Los Angeles area on Beverly Blvd. (East Hollywood) and Colorado Blvd. (Eagle Rock).
"Southern California has been and will continue to be a key growth area for the brand," Dela Cruz said.
The Jollibee Group sustains its growth momentum overseas as it continues to hit its aggressive global expansion targets in North America with more store openings scheduled in 2022.
It is set to open a second location in West Covina, California, by second semester of the year. West Covina is also home to the brand's North American headquarters. California is also home to Jollibee's first U.S. location, which opened in Daly City in 1998 and has since remained one of its best performing Jollibee locations in the US.
Customers lined up for Jollibee's great-tasting must-haves at the newest Jollibee in California, located in Downtown Los Angeles, during its grand opening on May 12, 2022.
Nikolai Garcia was at the location before 8:00 AM, the first one to enter the store on the day of the opening. A Jollibee fan, Garcia proudly brought along a Jollibee keychain that he has had since 2013.
About Jollibee Group
Jollibee Foods Corporation (JFC, also known as Jollibee Group) is one of the fastest-growing restaurant companies in the world. It operates in 34 countries, with over 6,200 stores globally with branches in the Philippines, United States, Canada, the People's Republic of China, United Kingdom, Italy, Spain, Vietnam, Brunei, Singapore, Saudi Arabia, United Arab Emirates, Qatar, Oman, Kuwait, Bahrain, Indonesia, Costa Rica, Egypt, Panama, Malaysia, South Korea, India, and Australia.
Jollibee Group has eight wholly owned brands (Jollibee, Chowking, Greenwich, Red Ribbon, Mang Inasal, Yonghe King, Hong Zhuang Yuan, Smashburger); six franchised brands (Burger King, Panda Express, PHO24, and Yoshinoya in the Philippines; Dunkin' and Tim Ho Wan in certain territories in China); 80% ownership of The Coffee Bean and Tea Leaf; and 60% ownership in the SuperFoods Group that owns Highlands Coffee and PHO24.
Jollibee Group, through its subsidiary Jollibee Worldwide Pte. Ltd. (JWPL) owns 90% participating interest in Titan Dining LP, a private equity fund that ultimately owns the Tim Ho Wan brand. It also has a joint venture with the THW Group to open and operate THW restaurants in Mainland China. Jollibee Group also has a business venture with award-winning Chef Rick Bayless for Tortazo, a Mexican fast-casual restaurant business in the United States. It has also acquired 51% ownership of Milksha, a popular Taiwanese bubble tea brand.
Jollibee Group was named the Philippines' most admired company by the Asian Wall Street Journal for ten years. It was also honored as one of Asia's Fab 50 Companies and among the World's Best Employers and World's Top Female-Friendly Companies by Forbes. In 2020, Gallup awarded the Jollibee Group with the Exceptional Workplace Award, making it the first Philippine-based company to receive the distinction.
Jollibee Group has grown brands that bring delightful dining experiences to its customers worldwide, thus spreading the joy of eating to everyone.
To learn more about Jollibee Group, visit www.jollibeegroup.com
Read my column "Don't Miss This" at The Rizal Weekly Post
IG Name: www.instagram.com/Homeschoolingiscool
FB Name: www.facebook.com/ armi.pineda
Fb page:https://www.facebook.com/Homeiskoolcom
YouTube Account: https://youtube.com/channel/UCAEszY-nm4XIPSphcppyilw
TikTok Account: https://vt.tiktok.com/ZGJkEHsLh/
Blog Site: www.Homeiskool.com
Twitter Www.twitter.com/Armipazpineda
Other social media accounts Www.facebook.com/HomeschoolWorld
Www.facebook.com/Mimiworldnet
Www.facebook.com/Kawaiibeautyandlifestylecom
Www.facebook.com/Hometowngoodiesandservices
For collaboration you can email me at Armipazpineda@gmail.com