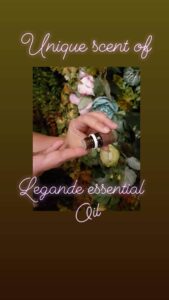 Legande, Inc., launched different variants of essential oil that will soothe each mood. Essential oil is something people look forward while having a massage or just in the privacy of their home.
I have been an essential oil addict for so many years and very familiar with the different scents they make. I usually go for relaxing and minty flavored oil that soothes me at the end of the day. And I always have an essential oil in my bag it is a must for me.
Reasons why I use essential oil
1. Allergic Rhinitis which makes me sneeze and eventually clogged my nose.
2. I am an on-the-go Mom and somtmetimes migraine attacks upon entering places that are cold.
3. Back pain, shoulder pain whenever I carry bags and other stuffs.
4. It lowers my blood pressure whenever I am not feeling well. It relieves headache and relaxes me when I smell the scent.
5. It must be visible on my workplace, bedroom, tv area and my pocket.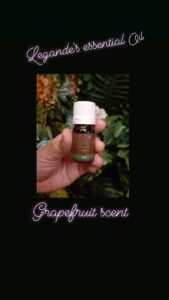 Legande, Inc.,produces new variant that is new in the market. People get to try something different from the usual scents we see. It is my first time to try grapefruit essential oil. At first I was curious and a little bit doubting if I will enjoy the effect. It's citrus scent make a twist amongst the other scent that I tried. I am also aware that grapefruit has a lot of health benefits and since it's healing is external so I read that it prevents cold/flu, enhance immune system, assist arthritis, anti-histamine, promotes healing, and also an anti-oxidant.
While using the oil I feel that there is healing process happening  just by smelling and applying. It also give me that happy feeling whenever I apply it on my skin and know that it's ingredient is a medicinal fruit. So I am excited to try more of the Legande products. Here are the other scents they produced.
Essential oils are another addition to Legánde's growing roster of products. This is an absolutely perfect addition because Legánde wants to provide its customers with a more positive lifestyle.
Legánde's essential oils come in three types: Mood Lifter, Stress, and Pain Buster, and last but not least the Energy Booster.
Mood Lifter contains Lemongrass, Grapefruit, and Frankincense. Stress and Pain Buster includes Tea Tree, Lavender, and Lemon. Energy Booster includes Rosemary, Peppermint, and Orange. Legánde's essential oils can be used both topically and aromatically. It also comes in a sampler kit which comes with three 5ml bottles while the regular essential oils come in 15ml bottles.
They also have business opportunity for clients who wants to share their products. If you want to sign up as a member or be part of their affiliate program, visit their office
or check out their website. Legande's office is located at Suite 406 West Tower, Philippine Stock Exchange Center, Exchange Road, Ortigas Center, Barangay San Antonio, Pasig City, Metro Manila, Philippines.
Telephone numbers:
+63 (2) 8 635-6566 to 68
+63 (917) 579-8523 (Globe)
+63 (999) 999-0812 (Smart) Learn more about it by visiting Www.legande.com
Thank you for visiting my site. Please do follow my other social media accounts and read my column "Don't Miss This" at at The Rizal Weekly Post Www.facebook.com/HomeschoolWorld
Www.instagram.com/Homeschoolingiscool
Www.twitter.com/Armipazpineda
Armipazpineda@gmail.com
Youtube @mrs.pineda