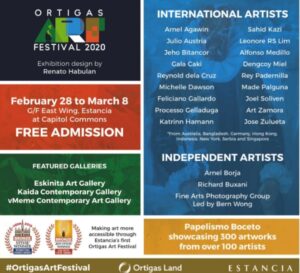 Last Feb 28 I attended an Art Exhibit which is the culminating of Art Month this February.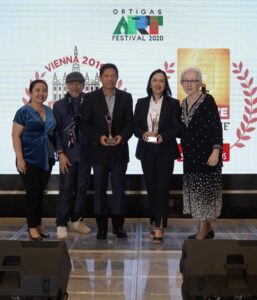 It was the opening of Ortigas Art Festival where you can see different Art interpretation from outstanding artist. The gallery had it's ribbon cutting and is open to the public for viewing. This year the Art Exhibit will be seen at Estancia at the Commons premises which is bigger and spacious to display 300 works from 100 artists.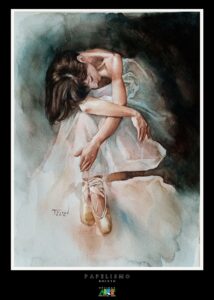 Explore the different dimensions of Art at the most anticipated Ortigas Art Festival
From Bocetos to Multimedia art everything is here.
The Philippine art scene has just elevated itself a notch with the third run of the
award-winning Ortigas Art Festival, which has expanded Filipinos' art consciousness and masterfully brought art within the grasp of more people.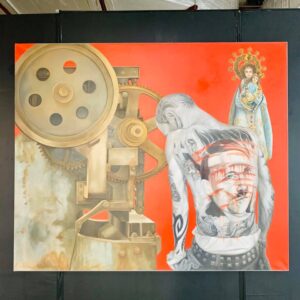 Recognized and awarded in the Asia-Pacific Stevie Awards and International Business
Awards 2019 for their continuous and innovative effort in making art more accessible to ordinary people, this year's art festival, that is again held at Estancia at the Commons,promises guests even more to enjoy this year.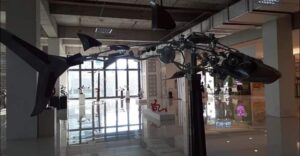 For one, international artists have joined the exhibit, which was especially curated by the
highly talented and multi-awarded Renato Habulan, resident curator of Eskinita Gallery.
As an added plus, the festival is featuring bocetos through Papelismo Boceto for the first time, not only to highlight the artists' creative process, but also to allow more art enthusiasts the opportunity to own the works of renowned artists at more affordable rates. Over 300 bocetos from over 100 artists will be showcased at the exhibit.
Among the artists whose works are on exhibit are independent artists Arnel Borja, Richard Buxani, Allison David, and Sam Penaso. Joining them are Arnel Agawin, Julio Austria, Jeho Bitancor, Gala Caki, Justo Cascante III, Reynold dela Cruz, Michelle Dawson, Feliciano Gallardo, Processo Gelladuga II, Katrinn Hamann, Sahid Kazi, Leonor RS Lim, Alfonso Medillo, Dengcoy Miel, Rey Padernilla, Made Palguna, Manuel Rubio, Joel Soliven, Art Zamora, and Jose Zulueta. Also on exhibit are works from three galleries, among them, Eskinita Art Gallery, Kaida Contemporary Gallery, and vMeme Contemporary Art Gallery.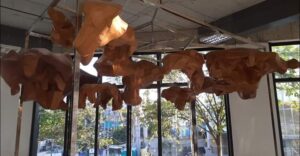 "We have always believed that art should be enjoyed by people from all walks of life, and the best way to promote art appreciation is by bringing art exhibits right where people converge, which are malls. Over the past three years that we've had the art festival at Estancia, we were surprised to see the great and growing interest in art among Filipinos, both young and old. This is why we have continued with the art festival and added features which we think will be of added interest to more people," said Arch. Renée Bacani, VP of Ortigas Malls.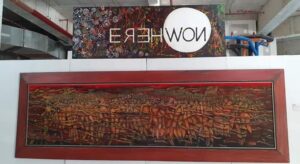 Complementing the exhibit are workshops by local and international artists for those who are eager to develop their skills. Seven workshops have been lined up for learners of all skill levels. On Feb 29, there will be a Mixed Media demonstration by international artists Gala Caki, Sahid Kazi, and Katrinn Haman. On March 1, learn Multimedia from Michelle Dawson, Made Palguna, and Rey dela Cruz.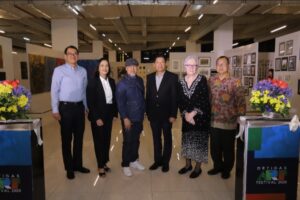 Get inspired by the sheer artistry and talent on show at the exhibit, which runs until March 8.
Admission is free. And don't forget to participate on the comment board by the entrance of the exhibit!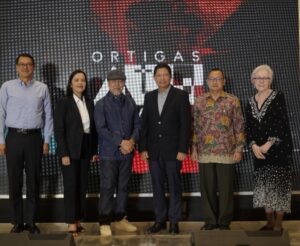 For more information on Estancia's Ortigas Art Festival, visit their social media pages at
https://www.facebook.com/EstanciaPH/ and www.instagram.com/estanciaph, and subscribe to their newsletter at www.ortigasmalls.com.
Thank you for visiting my site. Please do follow my other social media accounts and read my column "Don't Miss This" at The Rizal Weekly Post Www.facebook.com/HomeschoolWorld
Www.instagram.com/Homeschoolingiscool
Www.twitter.com/Armipazpineda
Armipazpineda@gmail.com
Youtube @mrs.pineda