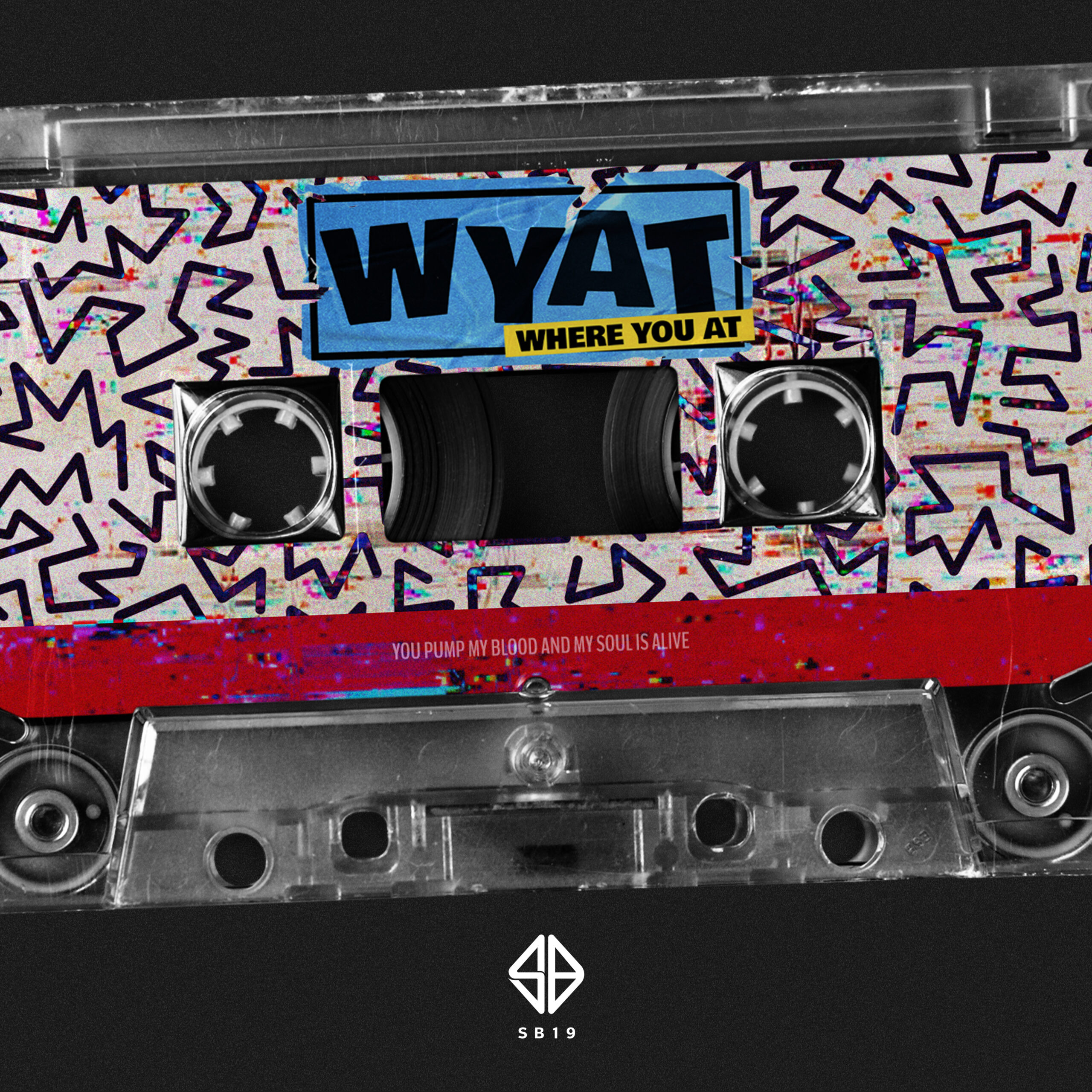 The release of the disco-pop track comes with captivating visuals that explore themes of time travel and connection
P-Pop Kings SB19 arrive in triumphant style with the release of their highly anticipated single, "WYAT [Where You At]." Produced by SB19's very own Pablo and his real-life brother Josue, the catchy new track delivers another show-stopping moment that cuts across boundaries and generations.
According to the Billboard chart-topping quintet, "WYAT" is a song that chronicles the reconnection of a bond after a very challenging phase in life. "We've been performing for almost half of our lives together, and due to the pandemic, our world was suddenly put on hold," shares Pablo. "I felt a disconnection among the group brought about by the lockdown, and I've wanted to reach out to them through this song."
Propelling their artistry forward with a masterful blend of disco, electronic, and pop music, the five-member hitmaker sets the tone for a new era by incorporating the elements of the past with accessibility that is relatable to the present time. As Josh puts it, "Our team often tries to do something different from what we've done before; we're always evolving."
"WYAT" first made rounds during SB19's sold-out online concert Our Zone last year, and was re-recorded at Pablo's studio for a fuller, more polished touch. It marks their first official release after being on a hiatus since launching their 2021 EP, Pagsibol.
The infectious bop is accompanied by the release of a music video that is built around the themes of time travel and connection. Joyriding through history with shiny, retro-spiked colors and exciting visuals, the MV stays true to the vision of the song—thanks to Justin de Dios' creative direction and the group's collaborative contribution to the brainstorming process.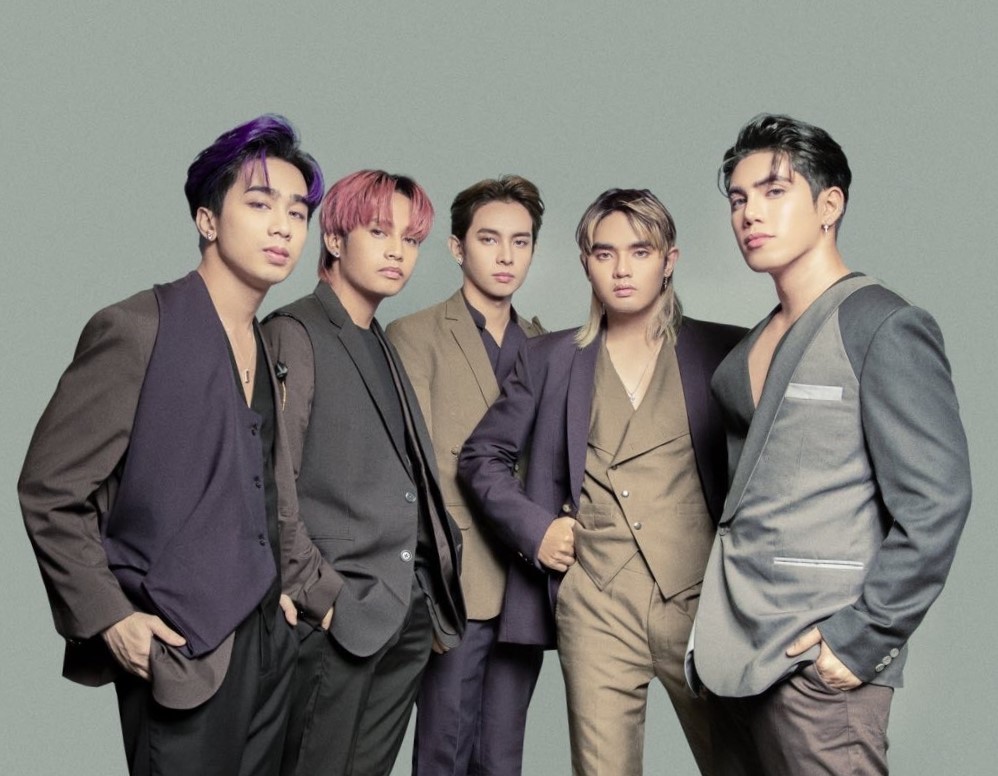 "Everything we put out is connected," Justin says. "It all started from the teaser during the present day then we went back to the past, from the 50s (diner) to 70s (roller disco) to the 90s (arcade) and back to the present."
To mark the arrival of "WYAT," the Filipino pop phenoms are set to embark on their biggest local and international tour to date. WYAT [Where You At] Tour kicks off on September 17, 2022 at Araneta Coliseum, to be followed by a series of shows in Clark, Cebu, Davao and more.
In the following months, the tour extends globally as SB19 heads to multiple countries – US, UAE, and Singapore to name a few. International A'TIN can expect SB19 to drop by their city starting October 2022.
For more information about SB19's series of shows, check out the updates on their social media accounts.
Facebook: https://www.facebook.com/SB19Official
Instagram: https://www.instagram.com/officialsb19
Twitter: https://twitter.com/SB19Official
YouTube: https://youtube.com/c/SB19OfficialYT
SB19's "WYAT" is out now on all digital music platforms worldwide via Sony Music Entertainment. Watch the music video here.
About SB19
SB19 is a five-member Filipino boy band that debuted in October 2018. Their first single 'Go Up' went viral and reached millions of views in a few months' time. They are the first Filipino and Southeast Asian act to be nominated in Billboard Music Awards for the Top Social Artist category, and are also the first Southeast Asian act to enter the top 10 of Billboard Social 50 weekly and year-end charts. Their latest record-breaking single ''Bazinga' stayed for 7 weeks at No. 1 on the Billboard's Hot Trending Songs charts, making them the first act to ever reach that milestone. SB19 promotes its music as part of Pinoy pop (P-pop)—a popular sub-genre of Original Filipino Music.
About Sony Music Entertainment
At Sony Music Entertainment, we honor the creative journey. Our creators shape movements, culture, communities, even history. And we've played a pioneering role in music history, from establishing the first-ever music label to inventing the flat disc record. We've nurtured some of music's most iconic artists and produced some of the most influential recordings of all time. Today, we work in more than 100 countries, supporting a diverse and distinctive roster of talented creators at every level and on every stage. Situated at the intersection of music, entertainment, and technology, we bring imagination and expertise to emerging products and platforms, embrace new business models, and employ breakthrough tools—all to support the creative community's experimentation, risk-taking, and growth. And we form deep, trusted, cause-based partnerships to uplift and empower communities around the world. Sony Music Entertainment is part of the global Sony family. Learn more about our creators and labels here.
For Feature/Promotion and reviews follow me
⬇️⬇️⬇️⬇️⬇️
Read my column "Don't Miss This" at The Rizal Weekly Post
IG Name: www.instagram.com/Homeschoolingiscool
FB Name: www.facebook.com/ armi.pineda
Fb page:https://www.facebook.com/Homeiskoolcom
YouTube Account: https://youtube.com/channel/UCAEszY-nm4XIPSphcppyilw
TikTok Account: https://vt.tiktok.com/ZGJkEHsLh/
Blog Site: www.Homeiskool.com
Twitter
Www.twitter.com/Armipazpineda
Other social media accounts
Www.facebook.com/Homeschoolingiscool
Www.facebook.com/Mimiworldnet
Www.facebook.com/Kawaiibeautyandlifestylecom
Www.facebook.com/Hometowngoodiesandservices
For collaboration you can email me at Armipazpineda@gmail.com