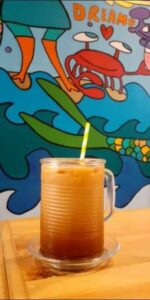 When you enter Pookaberry it's like entering a dreamland, amusement place, happy place for children and young at heart because of it's colorful ambiance and the character which we discovered was based from a New York Based POP Artist Marco the creator of Pookaberry the Alien Baby that came out of Swatch Watch 1999. And from his Power broker entrepreneurial visionary champion of women's rights and support from wife Jeanette who is into culinary opened the Cafe in order to give life to blank walls and covered it with Marco's Art and Poetry.
While enjoying the tasting food and drinks they serve you will enjoy the atmosphere at the same time will enjoy taking Photos since it's instagrammable worthy. It's first branch in New York was a success and people loved the food followed by Marcoart in Japan. Then Pookaberry Cafe here at Sct Ybardolaza QC.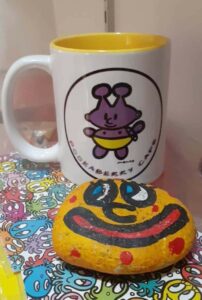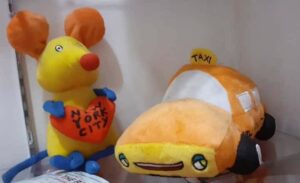 Pookaberry Cafe is not just happy to share with you their great food but also share the blessings to 2 charities they support. First is the basilica women's foundation which support battered women. Then the PEARL foundation for children. Last Christmas The Project Pearls Xmas Toy Drive was launched to everyone who wants to donate toys and will be given to the children of PEARLS. I seldom see a business esrablishment that has a mission. And Pookaberry Cafe is one unique Cafe.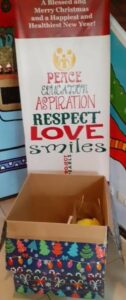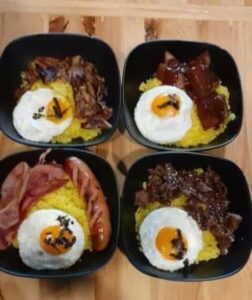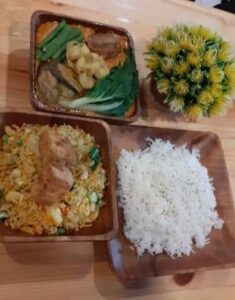 If you want to satisfy your craving at the same time want to share your blessing. If you dine in at Pookaberry Cafe. The food and drinks they serve have twist that is so good and you will surely love. Every meal you order portion of it goes to 2 charities that they support. Pookaberry Cafe also serve plant based recipe with Filipino and Meditteranean Flavors. Their humble menu is100% vegan. Made with love.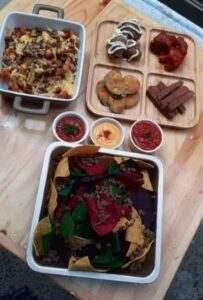 The Plant-based Project is open 10am til 10pm daily! My personal favorite is the Wagyu Platter, Unli-wings, Panini and Pasta. For the drinks Ube iced blended and Ube champorado for dessert.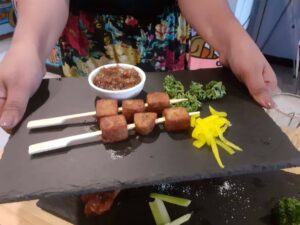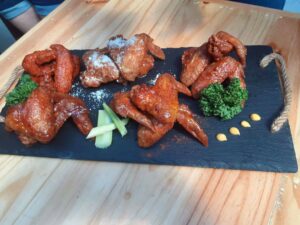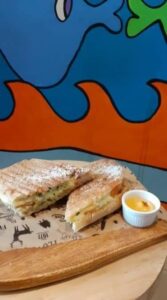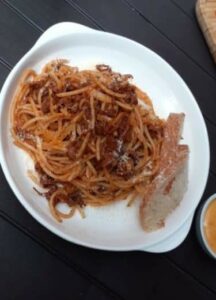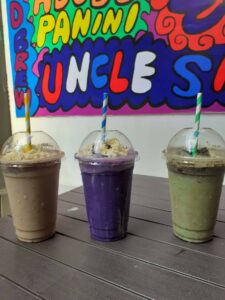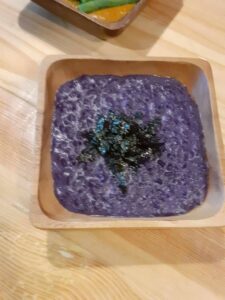 So Pookaberry Cafe is a "Cafe with a. Heart" and helping hand that reach out to people in need.
Pookaberry Cafe is located at 36B Ybardolaza St QC
#plantbasedlifestyle #vegetarianfriendly #allvegan #nomeatnoproblem #forthelove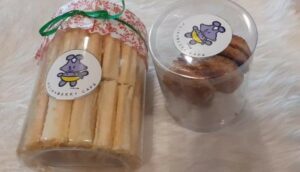 Thank you for visiting my site. Please do follow my other social media accounts and read my column "Don't Miss This" at at The Rizal Weekly Post Www.facebook.com/HomeschoolWorld
Www.instagram.com/Homeschoolingiscool
Www.twitter.com/Armipazpineda
Armipazpineda@gmail.com
Youtube @mrs.pineda