In the Philippines, given its ever-rising and humid climate, the demand for air cooling technology significantly increases because the temperature escalates to an extreme, affecting one's health and causing heat strokes, exhaustion, dehydration, even nausea. Yet, some still hesitate as common concerns include high electricity bills, installation, maintenance, and durability.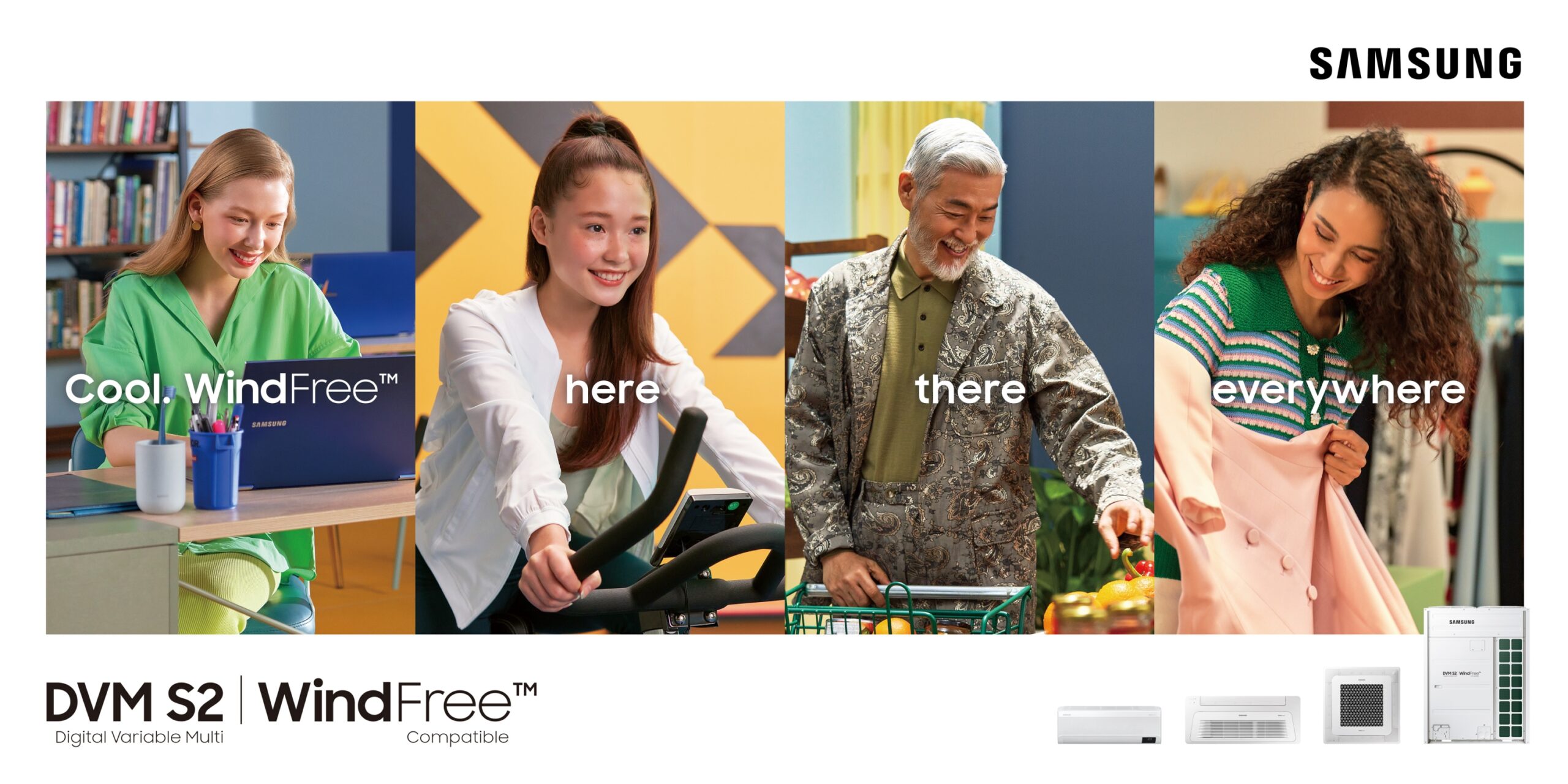 So, how does one relieve this problem and cool down?
Samsung is committed to its brand promise of answering technology woes. So, look no further as they have recently launched the Samsung DVM S2 Variable Refrigerant Flow (VRF) and the Samsung Windfree Split-type Premium to delight and uplift daily lives in every way.
Samsung gathered the best air conditioning specialists, developers, and engineers last November 25 and hosted Samsung Philippines' first-ever Air Solutions B2B Convention. Here, the tech giant showcased the newest additions to the air solutions line, and here's why the Samsung DVM S2 Variable Refrigerant Flow (VRF) and the Samsung Windfree RAC Premium are perfect for home and business upgrades.

"We are always looking for new ways to continually advance and improve our technology," says Mr. Dale Lovely, Head of Samsung Air Solutions Division. "The WindFree™ cooling technology that only Samsung Air Solutions can offer, is now made even better."
Delivering comfortable cool to every corner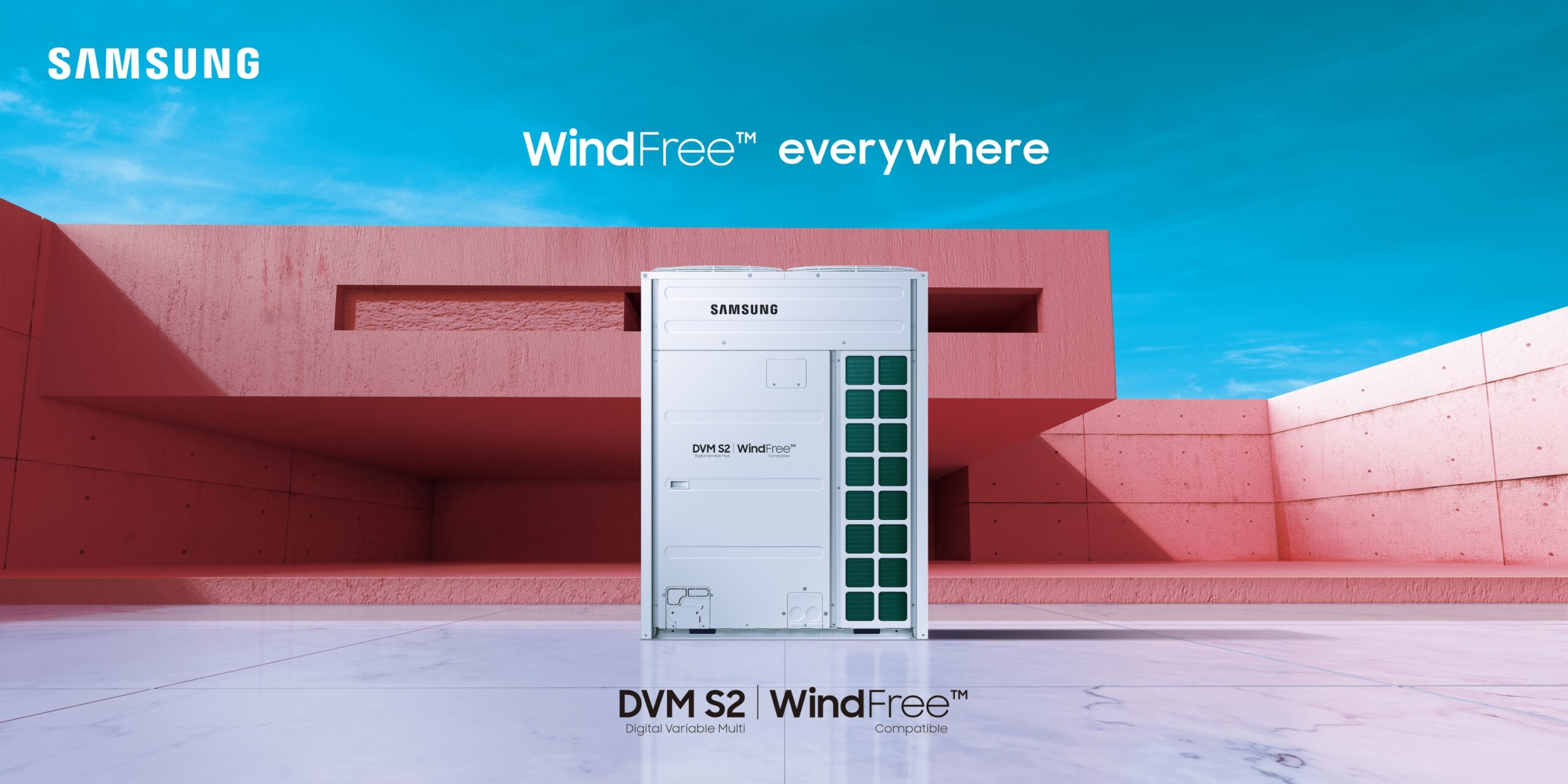 Samsung DVM S2 Variable Refrigerant Flow (VRF) is an outdoor air-conditioning unit that provides a complete range of cooling throughout every corner of a space. It sports an AI-controlled system, the most advanced climate control solution yet for apartment blocks, office buildings, and commercial establishments.
"Through this active AI algorithm, DVM S2 ensures comfort and stability while saving energy," says JC Capistrano, Product Manager of Samsung Systems Air Conditioning.
The AI also recognizes the conditions of the environment where the unit is installed, supplies optimized cooling performance, and monitors refrigerant leakage in real time.
On the other hand, the Samsung WindFree Premium Split-type carries the WindFree™ cooling technology that efficiently maintains comfortable levels of coolness without the unpleasant feeling of direct cold wind. This model has a fast cooling feature that is designed to cool spaces 43% faster, farther and wider. Another significant feature is the 4-in-1 antibacterial filter that lets users enjoy fresh, clean air, and serves as a protection against dangerous airborne contaminants.
Users can also remotely control the newest AC models of Samsung via SmartThings App.
"For multi-Samsung product owners, the SmartThings app has the capability to simplify the connected experience within homes," Jan Martinez-Dolalas Samsung's Marketing Communication explains. With a single tap on a Samsung smartphone, users can seamlessly connect with all Samsung digital appliances such as air conditioner, refrigerators; front-load washers, dryers, smart ovens, and vacuum cleaners wherever and whenever.
Lastly, the Samsung Windfree Premium Split-type are both rated with 5-star CSPF (Cooling Season Performance Factor) from the Department of Energy. This means that the latest models and all other Samsung air-conditioning units are energy-efficient and consumer-friendly.
To know more about Samsung DVM S2, Windfree Premium Split-type, and other latest Samsung Air Solutions products and offerings, visit www.samsung.com/ph/air-conditioners
Safe Samsung Shopping
Health and safety protocols are strictly followed in Samsung Experience Stores to keep consumers and employees safe. Adhering to the guidelines set by the Inter-Agency Task Force for the Management of Emerging Infectious Diseases, Samsung has implemented the mandatory use of face masks, and performs frequent sanitation in all stores.
Samsung Experience Stores also has unique QR health declaration codes to promote a safe and contactless contact tracing process. Product demonstrations are done side-by-side instead of face-to-face while keeping the required safe distance of one (1) meter to make sure everyone is socially distanced.
About Samsung Electronics Co., Ltd.
Samsung inspires the world and shapes the future with transformative ideas and technologies. The company is redefining the worlds of TVs, smartphones, wearable devices, tablets, digital appliances, network systems, memory, system LSI, and LED solutions. For the latest news, please visit the Samsung Newsroom at http://news.samsung.com.
For Feature/Promotion and reviews follow me
⬇️⬇️⬇️⬇️⬇️
Read my column "Don't Miss This" at The Rizal Weekly Post
IG Name: www.instagram.com/Homeschoolingiscool
FB Name: www.facebook.com/ armi.pineda
Fb page:https://www.facebook.com/Homeiskoolcom
YouTube Account: https://youtube.com/channel/UCAEszY-nm4XIPSphcppyilw
TikTok Account: https://vt.tiktok.com/ZGJkEHsLh/
Blog Site: www.Homeiskool.com
Twitter
Www.twitter.com/Armipazpineda
Other social media accounts
Www.facebook.com/Homeschoolingiscool
Www.facebook.com/Mimiworldnet
Www.facebook.com/Kawaiibeautyandlifestylecom
Www.facebook.com/Hometowngoodiesandservices
For collaboration you can email me at Armipazpineda@gmail.com