SM group to build new school buildings in Laguna, Batangas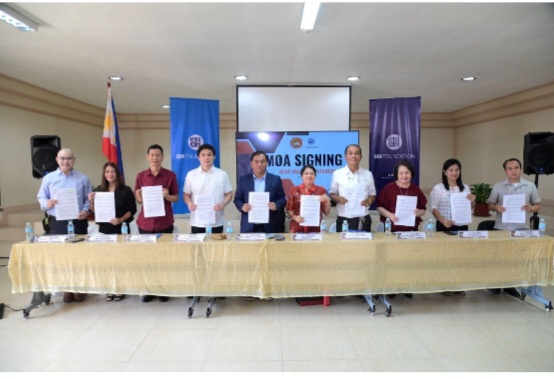 Continuing its commitment to helping elevate the country's education system, SM Foundation, Inc. (SMFI), in partnership with SM Prime Holdings, Inc. (SMPHI) and the Department of Education (DepEd), have recently collaborated to construct two new school buildings in Laguna and Batangas.
Upon the completion of the joint initiative, two two-story four-classroom school buildings will be donated to the Laguna Resettlement Community School in San Pedro City, Laguna and the San Antonio Elementary School in Sto. Tomas City, Batangas.
Each of the school buildings is set to be equipped with learning materials, armchairs, handwashing facilities, emergency equipment, and PWD-friendly facilities to ensure that students, especially from low-income communities, gain access to modern, safe, and conducive learning facilities.
Formalizing the partnership, representatives from the SMFI, DepEd, and the local government units of said provinces attended the memorandum of agreement signing last April 28, 2023, at the National Educators Academy of the Philippines (NEAP) in Malvar, Batangas.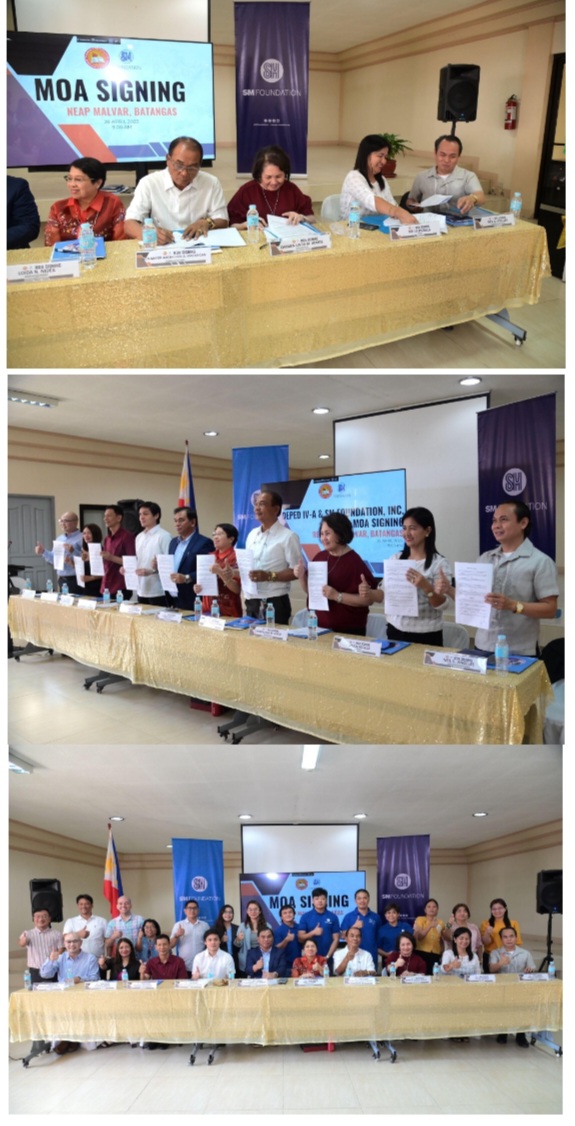 SM Foundation, through its School Building Program, is an active partner of DepEd in various educational programs. This social good initiative aims to promote quality public education by building classrooms nationwide. To date, it has turned over more than 100 school buildings to grassroots communities.
Victor Persius F. Chan  
Assistant Vice President for Corporate Affairs and Sustainability
(632) 8857-0100 local 0117
victor.chan@sminvestments.com
📩 𝘋𝘔  𝘧𝘰𝘳 𝘊𝘰𝘭𝘭𝘢𝘣𝘴, 𝘍𝘦𝘢𝘵𝘶𝘳𝘦, 𝘢𝘯𝘥 𝘗𝘳𝘰𝘮𝘰𝘵𝘪𝘰𝘯𝘴
⬇️⬇️⬇️⬇️⬇️
Read my column "Don't Miss This" at The Rizal Weekly Post
IG Name: www.instagram.com/Homeschoolingiscool
FB Name: www.facebook.com/ armi.pineda
Fb page:https://www.facebook.com/Homeiskoolcom
YouTube Account: https://youtube.com/channel/UCAEszY-nm4XIPSphcppyilw
TikTok Account: https://vt.tiktok.com/ZGJkEHsLh/
Blog Site: www.Homeiskool.com
Twitter
Www.twitter.com/Armipazpineda
Other social media accounts
Www.facebook.com/Homeschoolingiscool
Www.facebook.com/Mimiworldnet
Www.facebook.com/Kawaiibeautyandlifestylecom
Www.facebook.com/Hometowngoodiesandservices
For collaboration you can email me at Armipazpineda@gmail.com