SM has been part of every Filipino Family since they started building malls all over the Philippines and outside too! It known to be the famous mall in the Philippines and balikbayan look forward to visiting SM Malls.
Throughout the years SM has evolved and helped a lot of our fellowmen since they where given jobs not only in the metro but also in the provinces and most of the provinces with SM malls became city. Since the mall is located in a place where a lot of people go. It also helped a lot of entrepreneur in their businesses since they supply products to SM Malls.
We all know that people go to the malls to shop, bond with family and friends and unwind from your busy schedule. People buy their stuff in one mall. But SM has a new option for busy career people out there.
Now another mileage for SM Mall which is very suited for busy shoppers.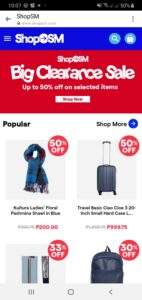 SM online Shopping ShopSM.com is the online shopping platform of The SM Store, the largest department store chain in the Philippines. They put together just the right essentials from The SM Store so they're available for you anytime, anywhere. They carry a variety of your favorite items in every department: from menswear to womenswear, shoes to bags, and baby essentials to kids' wear. They also carry popular toys, select cosmetics and beauty products, kitchen appliances and things for the home – you'll also find hardware. They also like to throw in the latest fashion, fun stuff, and really fantastic deals as well. And don't worry – at ShopSM.com, you'll find authentic products from brands you already love seeing at their stores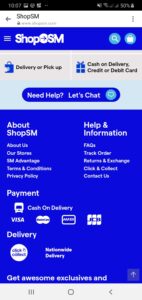 If you are in a hurry and need your items drop by SM Malls but if you can wait and need to do other stuff then go shop At ShopSM.com. After you check out your items you will receive a confirmation email.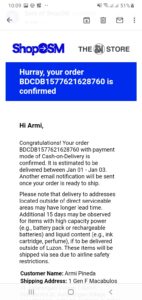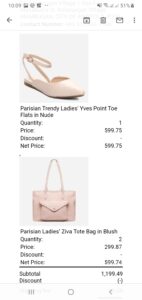 Then another email comfirming the items are shipped and to be delivered.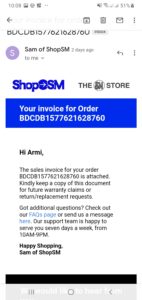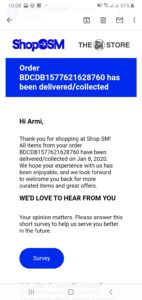 And lastly email that they have received your payment and items are delivered.
Online shopping may be convenient but there advantages and disadvantages for online shopping.
Advantage of SM online shopping
1. Just one click on your phone for SM online app you can shop anytime 24/7. Since mall closes at 10pm.
2. Productive even when shopping since you can shop and work at the same time.
3. Less tempataion less expenses since you only shop what you need and will not see any establishment that can tempt you to shop more.
4. No long lines. We all know SM has lot of shoppers so lines are blockbuster.
5. No need to look for parking and less fee since you just do it online.
6. You buy what you shop
7. Can check and think if you really want the item.
8. COD or Card payment can be used.
9. You can choose to either Pick-up or Deliver the items at SM malls
10. Fast shopping
Disadvantages of SM online shopping
1. They only allow card for pick-up items. I hope they will allow cash payment since it's in the malls and there are counters.
2. You cannot check the quality of the items. The sizes and texture of what you ordered.
3. After check out all your items are already gone and you cannot check it again. And you will wait for the email confirmation.
4. The update takes too long and the shopper have no idea what happened to their order.
5. The email contains days of delivery but it seems they days are not reliable. They should at least inform the shopper the days from preparation and pick-up by courier and if the items have been fetch.
6. Text message from the courier that it will be delivered but arrived after 2 days.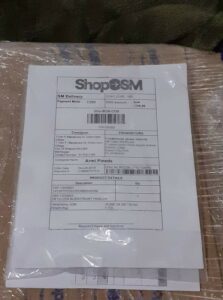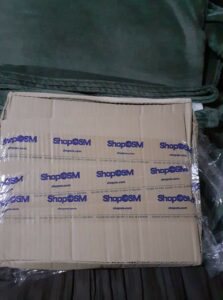 These are just the things i encountered but despite all of it. I was satisfied with the packaging, it was neatly sealed with SM packaging tape and plastic wrap to protect the box and the items delivered. Thank you for our items are in good hands. My overall rating for SM from 1-10. I will give it a 6 rating. So they could have room for improvement. Looking forward to another delivery from SM. At ShopSM.com you can still earn points if you input your SM advantage card no.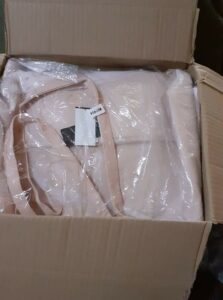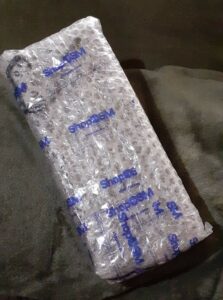 So download SM online app on your mobile phone for convenient online shopping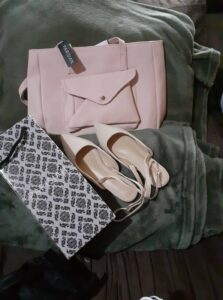 Thank you for visiting my site. Please do follow my other social media accounts and read my column "Don't Miss This" at at The Rizal Weekly Post Www.facebook.com/HomeschoolWorld
Www.instagram.com/Homeschoolingiscool
Www.twitter.com/Armipazpineda
Armipazpineda@gmail.com
Youtube @mrs.pineda