Men's HEATTECH Ultra Warm Tights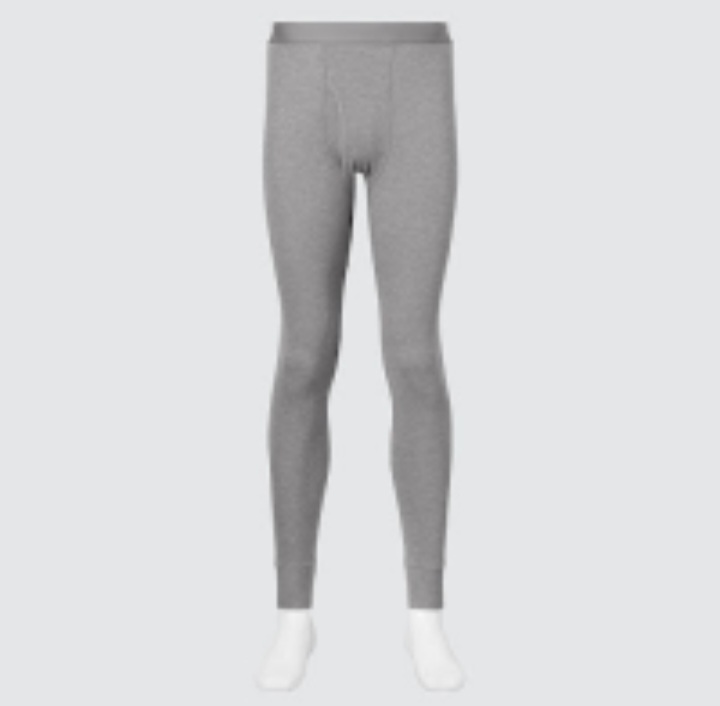 UNIQLO listened to customer feedback and updated the HEATTECH Ultra Warm Tights with an improved stretch for more effortless movement. A deodorization feature that gives security of all-day freshness was also added. Its stitching and skin-hugging fit are well thought out, allowing one to wear it comfortably under pants.
Men's and Women's HEATTECH Cotton Crew Neck Long Sleeve T-Shirt
The soft stretchy fabric of this shirt has a brushed interior made of 100% cotton. It has been updated with a smoother fabric with DRY technology making it more comfortable to wear. The classic crew neck makes this a versatile piece and can be layered or worn as inner wear.
Men's HEATTECH Cotton Tights (Extra Warm)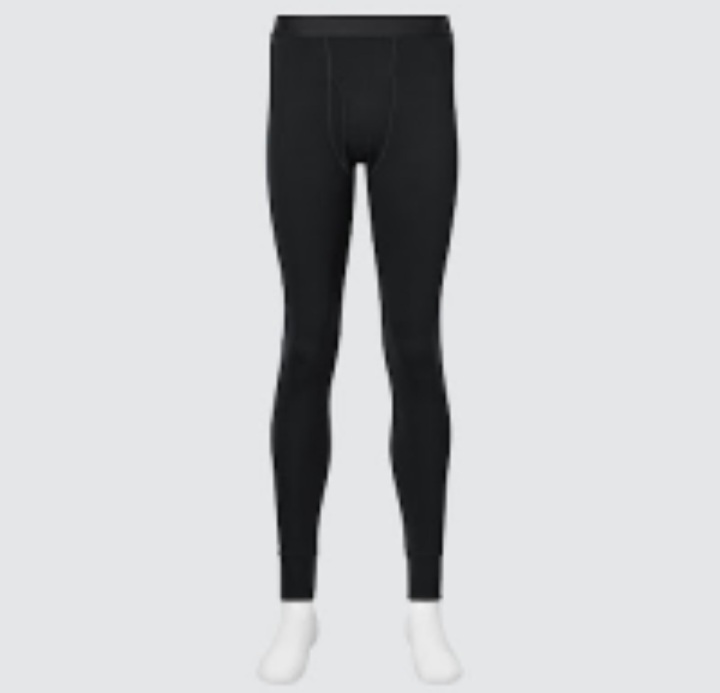 The high-performance fabric of these tights has ultra-stretch properties and a 100% cotton lining for exceptional comfort. It has also been updated with a deodorization feature for added freshness. These tights have a perfect fit in which it stays hidden under outer layers.
Women's HEATTECH Seamless Ribbed Turtleneck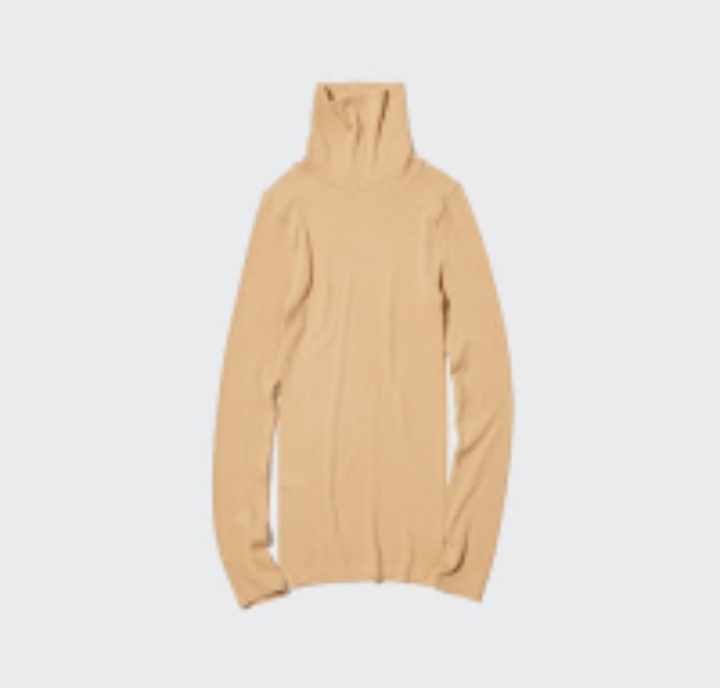 The ribbed fabric of this turtleneck is thin yet warm to the touch. Its seamless design produces a comfortable and stretchy fit and it softly hugs the neck to give added warmth. There are different hues to choose from so the turtleneck adds a pop of color when layered under jackets.
Women's HEATTECH Ultra Warm Leggings
These leggings are UNIQLO's warmest leggings so far. It offers superior comfort with its fuzzy brushed lining and soft and stretchy fabric. These can be worn even under slim-fit pants without feeling unwieldy.
Women's HEATTECH Ultra Warm Crew Neck T-Shirt
UNIQLO upgraded its fabric with a flat knit for a more comfortable and flattering look as its stretchiness and fluffy brushed surface were kept. Its narrow collar can be hidden under layers of clothing or shown as an accent.
Women's HEATTECH Cotton Leggings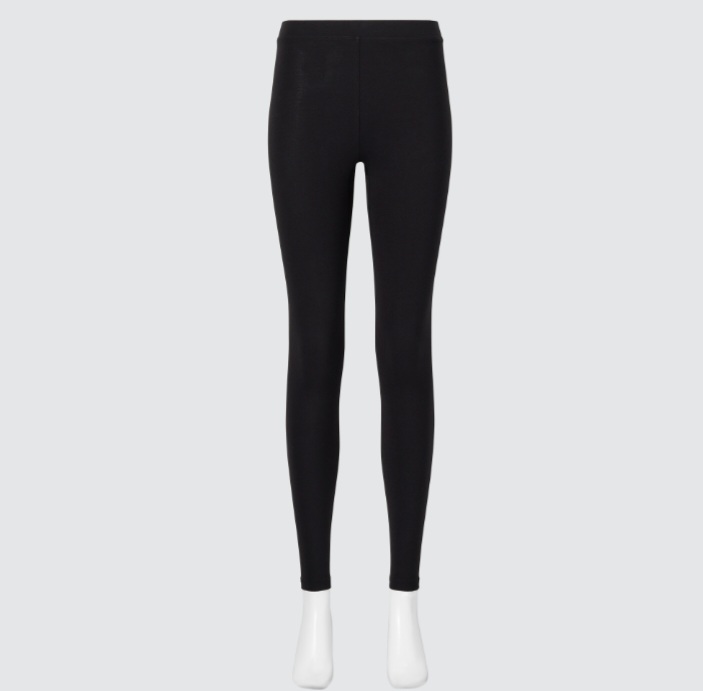 The brushed surface of these leggings is made of 100% cotton which is gentle on the skin. UNIQLO improved the brushed texture to make it even softer. The leggings' full-length coverage will keep anyone warm down to the ankles.
Women's HEATTECH Crew Neck Long Sleeve T-Shirt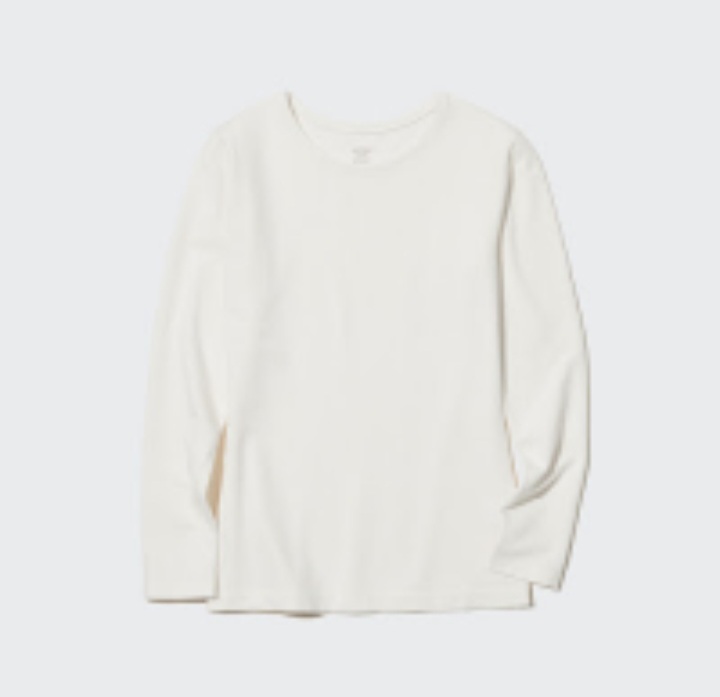 The HEATTECH Crew Neck Long Sleeve T-Shirt has been revamped with a high gauge, denser, less transparent, and beautifully knit fabric. It is also soft and stretchy for maximum comfort and the t-shirt style collar gives it a casual look.
For more updates on the collection, please visit UNIQLO Philippines' website at uniqlo.com/ph. You can also download the UNIQLO APP via Google Play Store or Apple Store to experience the benefits of UNIQLO shopping anytime and anywhere, including the click and collect and self-checking of inventory features.
Follow UNIQLO Philippines' social media accounts, Facebook (facebook.com/uniqlo.ph), Twitter (twitter.com/uniqloph), and Instagram (instagram.com/uniqlophofficial).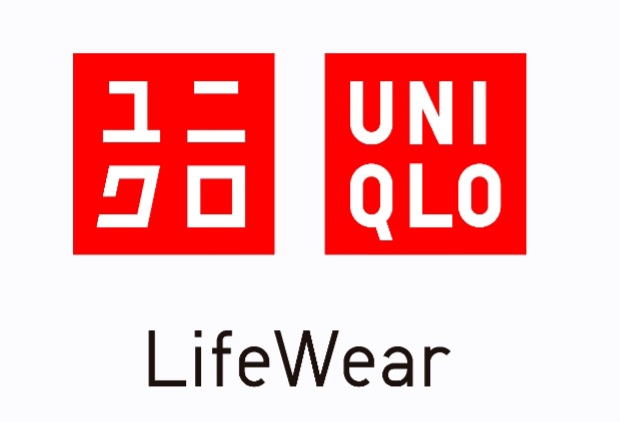 About UNIQLO LifeWear
Apparel that comes from the Japanese values of simplicity, quality and longevity. Designed to be of the time and for the time, LifeWear is made with such modern elegance that it becomes the building blocks of each individual's style. A perfect shirt that is always being made more perfect. The simplest design hiding the most thoughtful and modern details. The best in fit and fabric made to be affordable and accessible to all. LifeWear is clothing that is constantly being innovated, bringing more warmth, more lightness, better design, and better comfort to people's lives.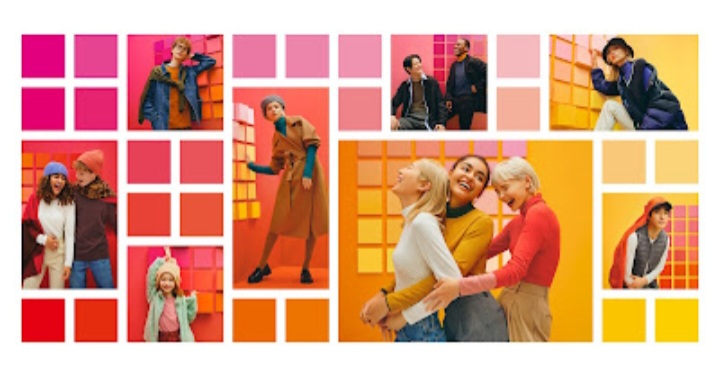 About UNIQLO and Fast Retailing
UNIQLO is a brand of Fast Retailing Co., Ltd., a leading Japanese retail holding company with global headquarters in Tokyo, Japan. UNIQLO is the largest of eight brands in the Fast Retailing Group, the others being GU, Theory, PLST (Plus T), Comptoir des Cotonniers, Princesse tam.tam, J Brand and Helmut Lang. With global sales of approximately 2.3 trillion yen for the 2022 fiscal year ending August 31, 2022 (US $16.6 billion, calculated in yen using the end of August 2022 rate of $1 = 138.7 yen), Fast Retailing is one of the world's largest apparel retail companies, and UNIQLO is Japan's leading specialty retailer.
UNIQLO continues to open large-scale stores in some of the world's most important cities and locations, as part of its ongoing efforts to solidify its status as a global brand. Today the company has a total of more than 2,400 stores across the world, including Japan, Asia, Europe and North America. In 2010 UNIQLO established a social business in Bangladesh together with the Grameen Bank and currently there are around 20 Grameen-UNIQLO stores, mostly located in Dhaka.
With a corporate statement committed to changing clothes, changing conventional wisdom and change the world, Fast Retailing is dedicated to creating great clothing with new and unique value to enrich the lives of people everywhere.  For more information about UNIQLO and Fast Retailing, please visit www.uniqlo.com and www.fastretailing.com.
For Feature/Promotion and reviews follow me
⬇️⬇️⬇️⬇️⬇️
Read my column "Don't Miss This" at The Rizal Weekly Post
IG Name: www.instagram.com/Homeschoolingiscool
FB Name: www.facebook.com/ armi.pineda
Fb page:https://www.facebook.com/Homeiskoolcom
YouTube Account: https://youtube.com/channel/UCAEszY-nm4XIPSphcppyilw
TikTok Account: https://vt.tiktok.com/ZGJkEHsLh/
Blog Site: www.Homeiskool.com
Twitter
Www.twitter.com/Armipazpineda
Other social media accounts
Www.facebook.com/Homeschoolingiscool
Www.facebook.com/Mimiworldnet
Www.facebook.com/Kawaiibeautyandlifestylecom
Www.facebook.com/Hometowngoodiesandservices
For collaboration you can email me at Armipazpineda@gmail.com