Sugar Hiccup, Wolfgang alums form alt-rock supergroup The Mellow Dees, releases debut single "Lamán"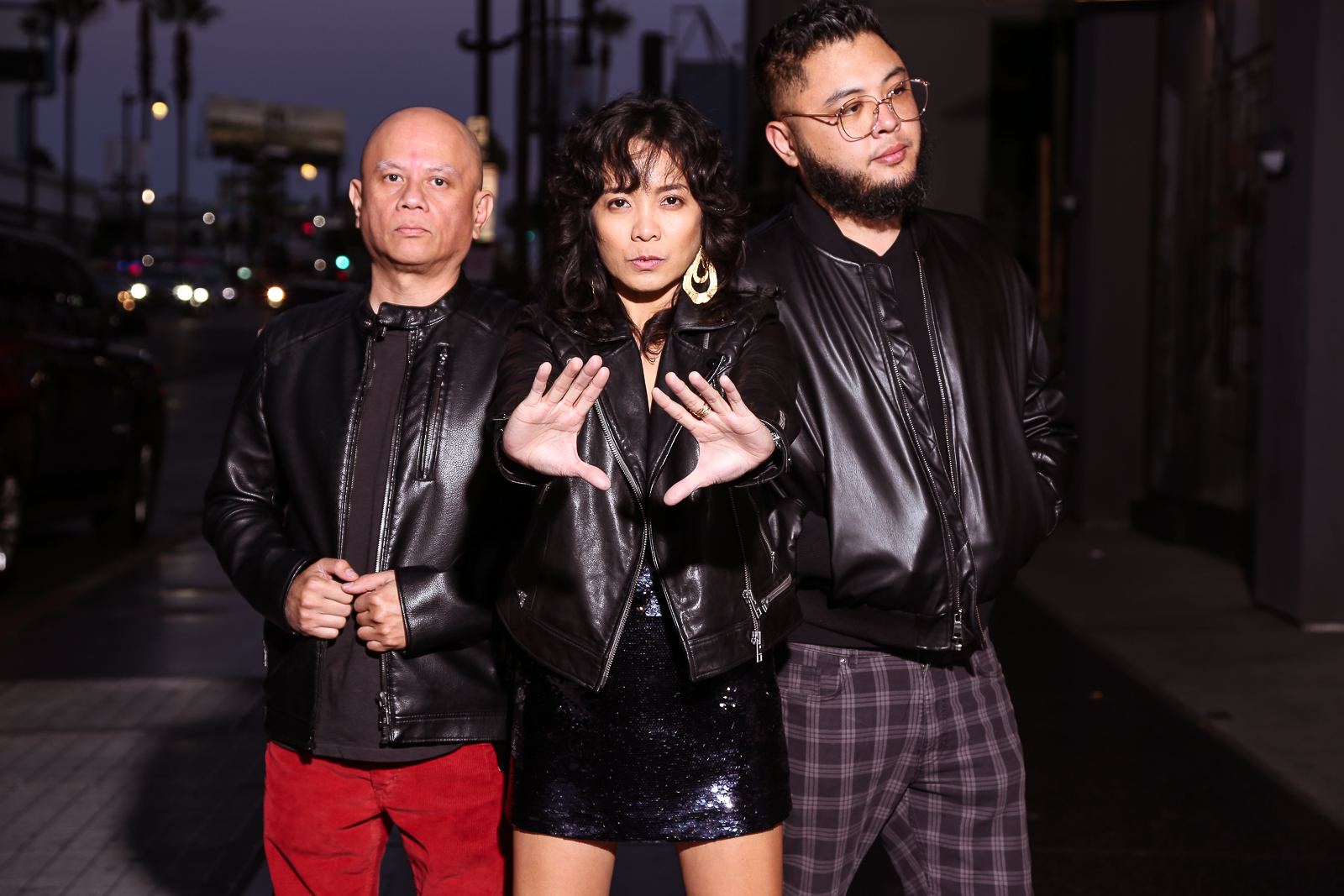 Melody del Mundo, Wolf Gemora, and Robin Rivera team up with Filipino indie label, Lilystars Records for this exciting new release
Unlikely collaborators Melody del Mundo (erstwhile singer for Sugar Hiccup), Wolf Gemora (former drummer for Wolfgang), and guitar whiz Robin Nievera (who's now chosen to go by the mononym Nievera) have put out new music together as The Mellow Dees.
The dream-pop chanteuse, Pinoy metal alum, and six-string maven may make for strange bedfellows, but if "Lamán," the maiden single they released today (November 4), has taught us anything, it is that collaboration knows no age, genre, or creed.
Formed in 2019, the trio's momentum hit a brick wall with the dawning of the global pandemic in 2020. But as they say, a good idea is worth pursuing, and in July of 2021, they reconvened for songwriting sessions and rigorous band rehearsals.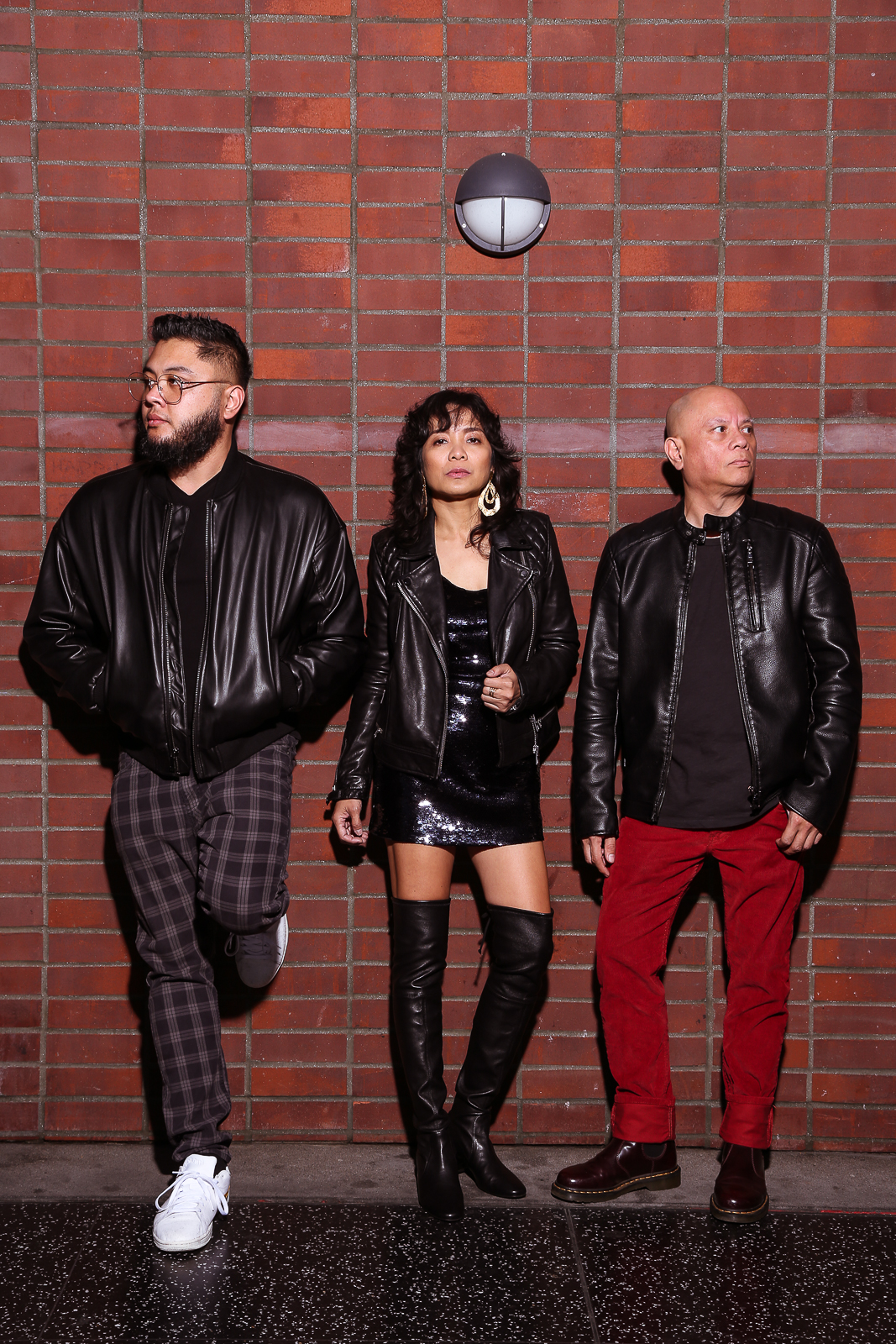 By New Year's 2022, they have begun recording at Mack Sennet Studios at the Silverlake District of Los Angeles, California: the same hallowed halls luminaries of film (Martin Scorsese, David Lynch) and music (Lady Gaga, Jay-Z, John Legend) have worked.
Today, listeners the world over will get first helpings of the smorgasbord they have concocted for their debut record.
"Lamán" is perhaps the farthest thing from the individual members' past material. A fusion of reggae, island pop, and kundiman (traditional Filipino folk ballad), the single sees a band cognizant of its roots but also dead set on innovation.
Describing the track as a "a serenade with a different approach," the band further shares that the tune is "definitely a break from the usual," being "a heavier and more upbeat track."
Del Mundo is best known for her ethereal pipe work that harkens back to Cocteau Twins and bands of a similar ilk. Her most popular work with Sugar Hiccup ("Five Years," "Moden De") can arguably be described as "beauty beyond speech," being literal gobbledygook set to sprawling, textural music.
Gemora, meanwhile, drummed on almost everything in the Wolfgang catalog, and was also in the short-lived outfit Lokomotiv with members of Razorback. His propulsive rhythm work served as soundtrack for fans of heavy music in Manila from the '90s to the early aughts.
Lastly, Nievera has paved a road independent of his pedigree, cutting records for majors and indies alike while showcasing his chops on guitar and songwriting. His playing is a vibrant intersection of blues rock (Jimmy Page, Jimi Hendrix), Latin (Carlos Santana), fusion (Eric Johnson), and modern (Prince, The Edge, Jack White, John Mayer).
"Lamán," as well as the forthcoming full-length record that carries it, is being distributed by Lilystars Records in Manila. Of this exciting new collaboration, label head Clem Castro (Orange & Lemons, The Camerawalls, Dragonfly Collector) says, "It's a welcome bit of happenstance to be working with legends in the local music scene. Surely a generation I can relate with, as it reminds me of my youth as a music fan."
The Mellow Dees' "Lamán" is out now on all digital music platforms worldwide via Lilystars Records.
For Feature/Promotion and reviews follow me
⬇️⬇️⬇️⬇️⬇️
Read my column "Don't Miss This" at The Rizal Weekly Post
IG Name: www.instagram.com/Homeschoolingiscool
FB Name: www.facebook.com/ armi.pineda
Fb page:https://www.facebook.com/Homeiskoolcom
YouTube Account: https://youtube.com/channel/UCAEszY-nm4XIPSphcppyilw
TikTok Account: https://vt.tiktok.com/ZGJkEHsLh/
Blog Site: www.Homeiskool.com
Twitter
Www.twitter.com/Armipazpineda
Other social media accounts
Www.facebook.com/Homeschoolingiscool
Www.facebook.com/Mimiworldnet
Www.facebook.com/Kawaiibeautyandlifestylecom
Www.facebook.com/Hometowngoodiesandservices
For collaboration you can email me at Armipazpineda@gmail.com