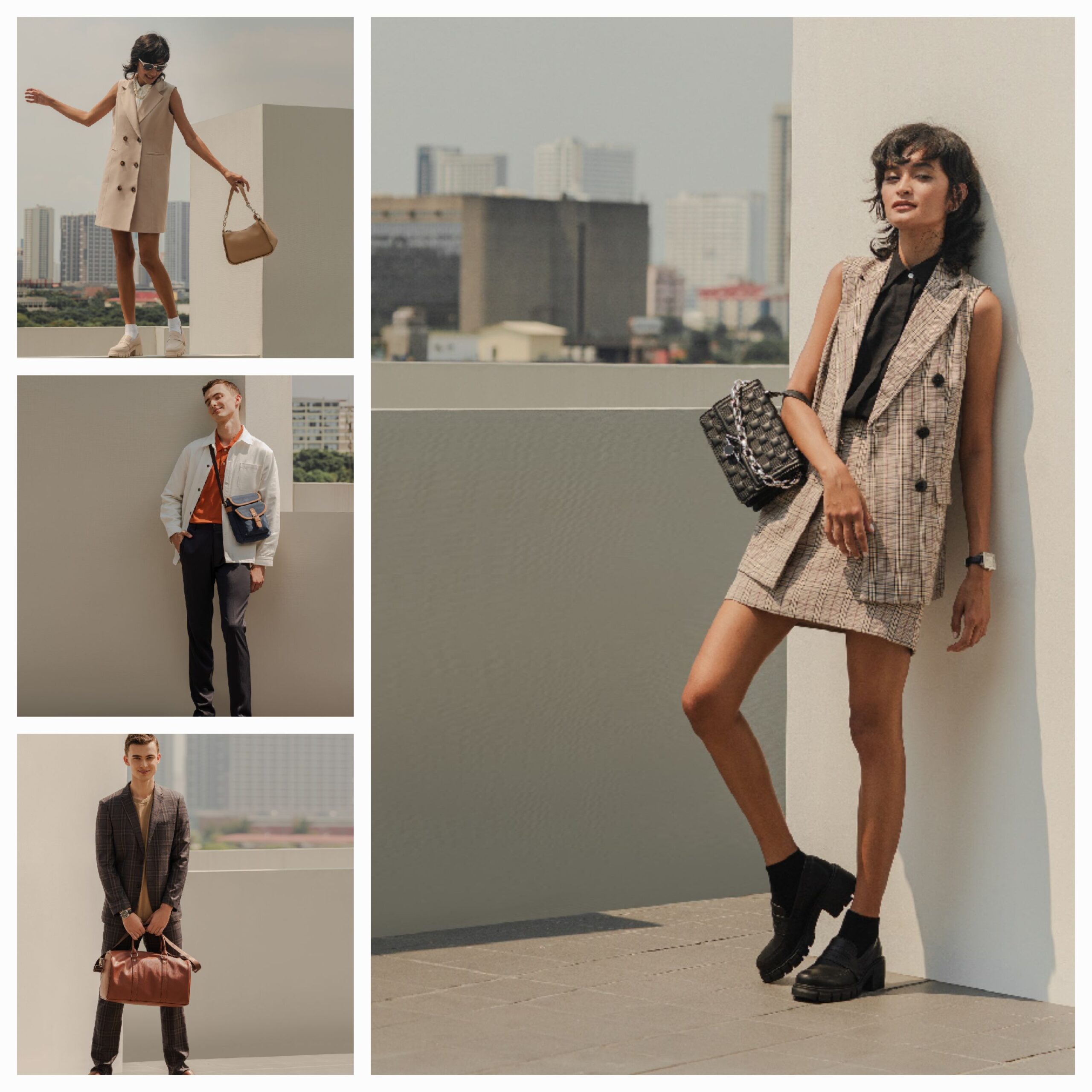 Workwear has evolved through the years from Wall Street pinstripes to Silicon Valley casual.  With many more heading to the office after two years of WFH arrangements, welcome to the new world of workwear at SM Store.
Like the new way of going to work, dressing up for the office is in a sense- hybrid. Some brands call it "power casual" or "business comfort". Heels are lower, silhouettes are more relaxed, and Silicon Valley execs are said to be wearing graphic tees under blazers.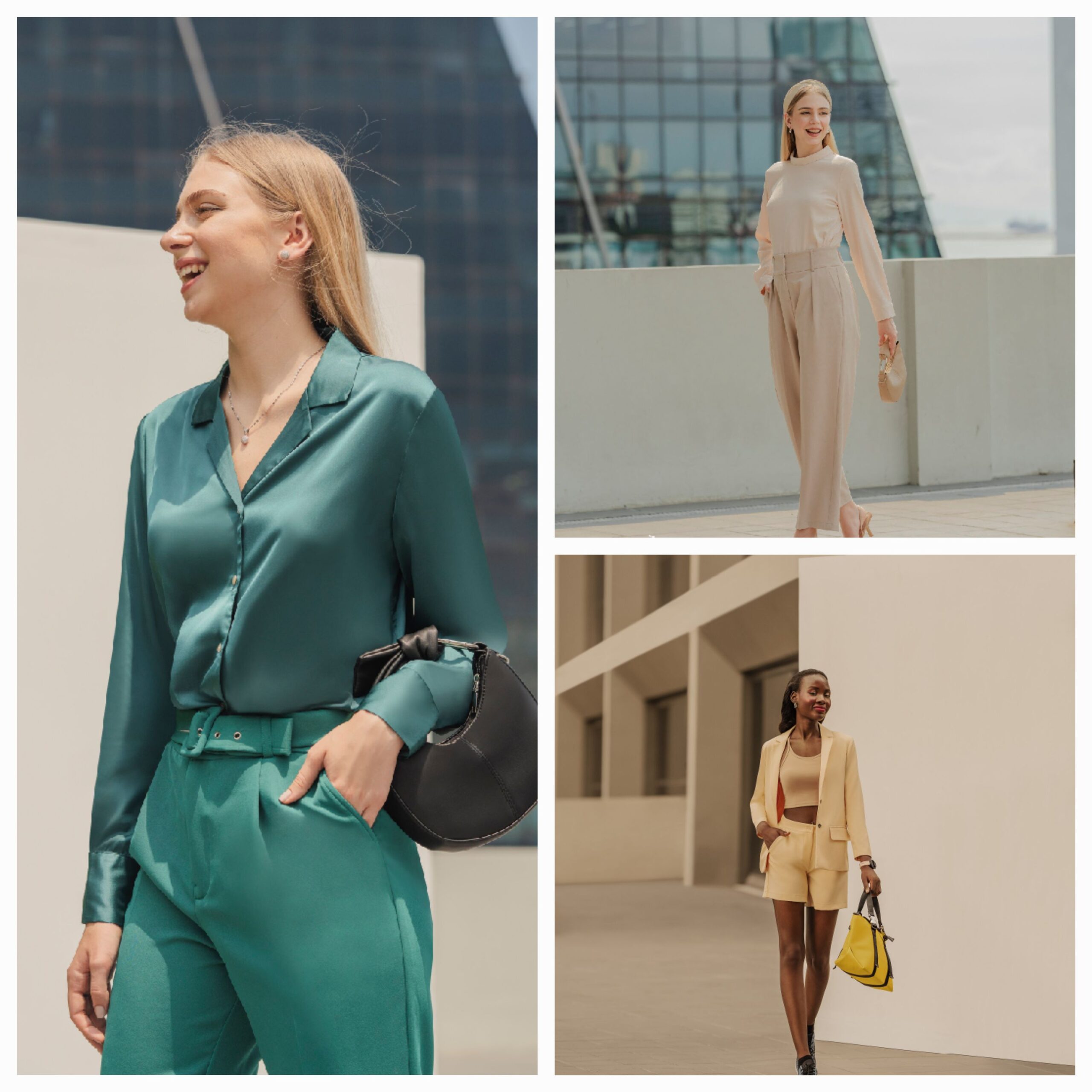 And it's the perfect time to give your office wardrobe a reboot and refresh with three new looks that from the SM Store that cross fashion boundaries – Minimalist, Preppy, and Workleisure.
Minimalist looks are best for more traditional office arrangements. It combines simplicity with elegance like SM Woman's Prima collection worn with Parisian's heels, pumps, bags and Raya's set of earrings and necklaces. For men, there are dress shirts and pants from Baleno, Smyth, and Mainstreet; as well as shoes and bags from Milanos and Salvatore Mann.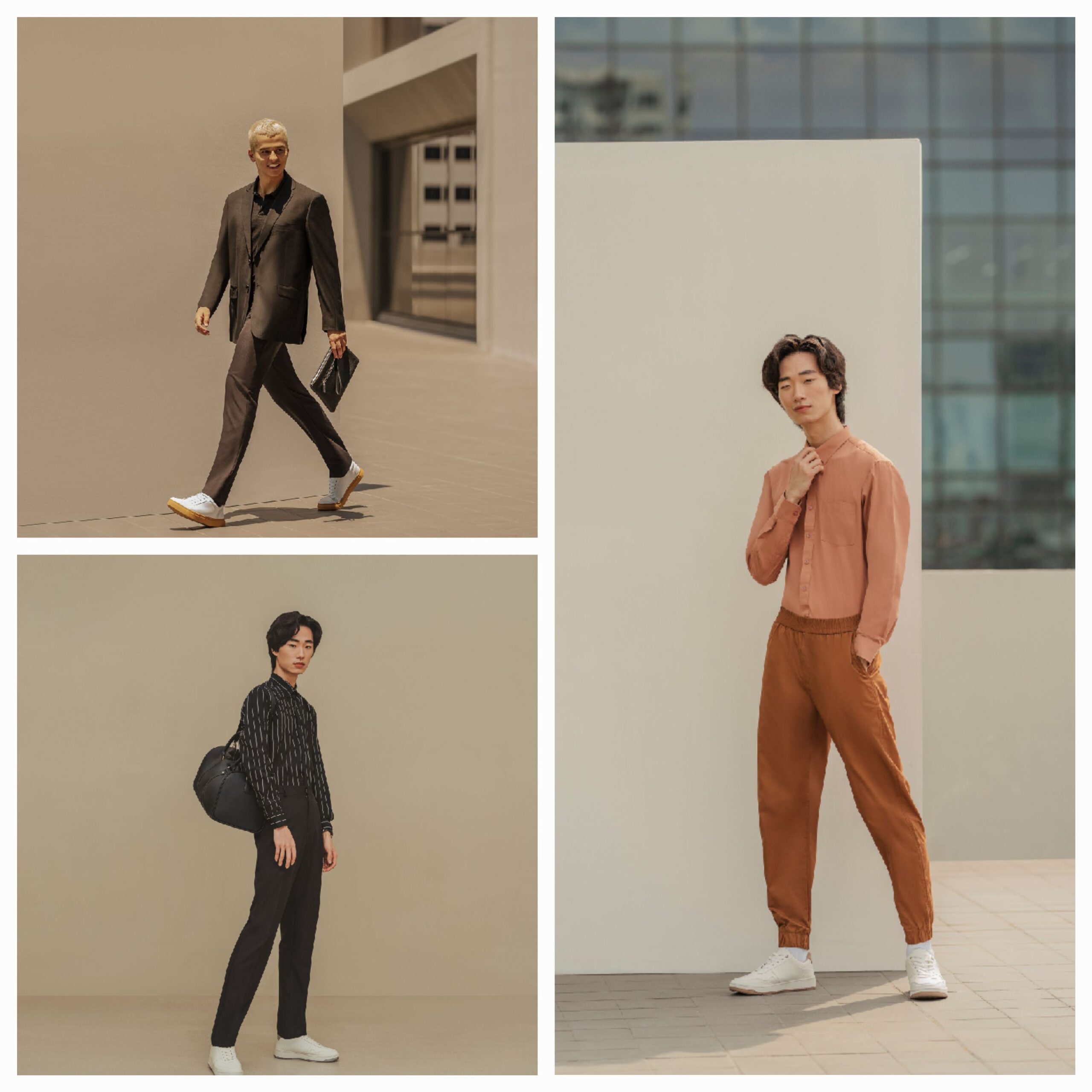 Preppy styles, on the other hand, highlight business comfort. Think relaxed cardigans and jackets, and slacks paired with sling bags, backpacks, duffle bags, leather shoes, loafers and watches for men.  There are also casual dresses, vests, and coordinates best paired with accessories watches, platform shoes, backless loafers, crossbody, sling and shoulder bags.
Workleisure outfits underscore how lines have blurred between working and living by combining corporate style with an athleisure attitude many have embraced work. Think of women wearing blazers with sports bras, as well as more denim and sneaker sightings in the workplace.
Check out the new WorkWear at all SM Stores nationwide.
For Feature/Promotion and reviews follow me
⬇️⬇️⬇️⬇️⬇️
Read my column "Don't Miss This" at The Rizal Weekly Post
IG Name: www.instagram.com/Homeschoolingiscool
FB Name: www.facebook.com/ armi.pineda
Fb page:https://www.facebook.com/Homeiskoolcom
YouTube Account: https://youtube.com/channel/UCAEszY-nm4XIPSphcppyilw
TikTok Account: https://vt.tiktok.com/ZGJkEHsLh/
Blog Site: www.Homeiskool.com
Twitter
Www.twitter.com/Armipazpineda
Other social media accounts
Www.facebook.com/Homeschoolingiscool
Www.facebook.com/Mimiworldnet
Www.facebook.com/Kawaiibeautyandlifestylecom
Www.facebook.com/Hometowngoodiesandservices
For collaboration you can email me at Armipazpineda@gmail.com