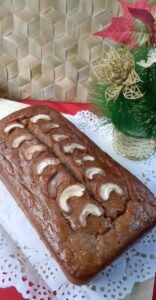 Personal Review of Sweet Toni Mnl Banana Bread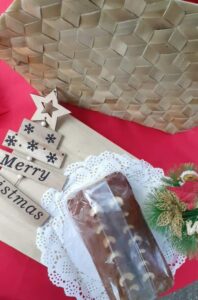 Before i do my review let me give you a background of Sweet Toni Mnl Banana Bread, the recipe was passed on from the father side of the owner, so it's an original family recipe and authentic. Since her daughter loves banana bread they decided to bake and make it a business.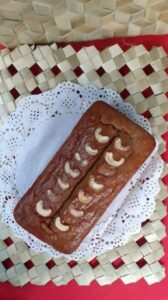 The name also came from her daughters nickname Toni whose real name is Tonette. They started selling banana bread online last August 2020 and wanted to be known for their banana bread with no other flavors mixed but pure banana bread. Their banana bread can last for 5 days inside the Ref and 3 days in room temperature.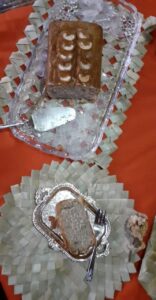 Ok so let me share to you my first foodie review after how many months of being locked down. That's why i'm so excited to write and share it here on my site.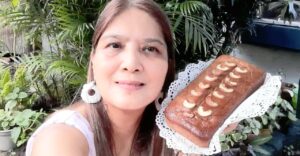 I wanted to go one step at a time from the time I received it till i tasted it.
It was supposed to be in a red Christmas themed box but unfortunately due to the typhoon Ulysses the box got wet. But if you check their page you can see that it's beautifully packed in a red box.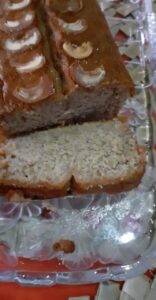 Anyway upon receiving it, the bread was heavy "hindi hangin" ang laman. So it means hindi commercially bake at di tinipid. The size is bigger than the usual ones i buy. Upon opening it you can smell the sweet aroma of the banana!! It's true since it's purely made from banana and no other flavors. The taste, was absolutely delicious and it's different from the banana bread i have tasted. I can taste banana filling in some slices i ate.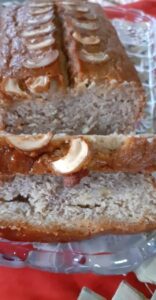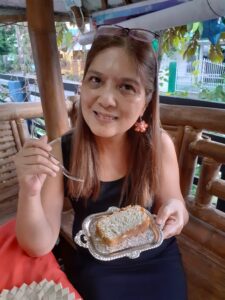 The bread is not dry because once i slice it there are no crumbles. The sweetness of the bread comes from the banana flavor that blended with the cashew nuts. My husband and daughter agreed too. So we are all satisfied with the taste and surely recommend this to our friends.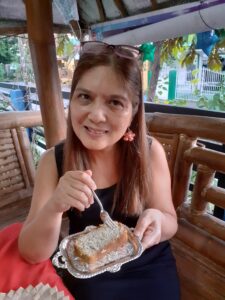 My verdict is 👍👍👍 💯 delicious, yummy, addictive. Thank you Sweet Toni Mnl for sending your delicious banana bread. So love it.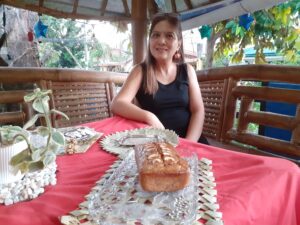 So if you are looking for a perfect foodie gift for your loveones and friends this Holiday Season order now at Sweet Toni Mnl for only P350.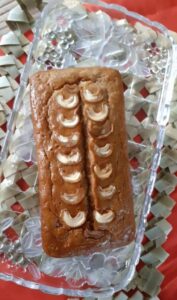 Visit their fb page @sweettonimnl
Or ig page @sweettonimnl
Videos of unboxing
https://vt.tiktok.com/ZSVoWDvc/
https://vt.tiktok.com/ZSVnfc4E/
Thank you for visiting my site. Please do follow my other social media accounts and read my column "Don't Miss This" at The Rizal Weekly Post Www.facebook.com/HomeschoolWorld Www.instagram.com/HomeschoolingiscoolWww.twitter.com/Armipazpineda Www.facebook.com/Mimiworld.net Www.facebook.com/Homeiskool.com Www.facebook.com/Kawaiibeautyandlifestyle.com Armipazpineda@gmail.com Livestream Channel @UPLive @Armi Livestream Channel @Facecast @PCTC_Ms.A YT channel: https://www.youtube.com/channel/UCAEszY-nm4XIPSphcppyilw