Hair has an attitude, an identity. It tells a powerful story about who you are. Which is why it's so important to keep it in root-to-tip shape. Luckily The Body Shop's new vegan haircare routines are here to help your hair look and feel as powerful as you, so you can keep telling your story, your way.
At a time when environmentally conscious and friendly body, face, and hair products are on the rise, vegan products provide a natural source of nourishment made from plants and minerals coupled with safe and tested ingredients. They contain no harmful chemicals, and if you have sensitive skin they're just perfect for you. And sustainable for you and the environment.What makes The Body Shop's new haircare routines so powerful is that they're all made with Vegan Silk Protein, a 100% plant-based protein, which cleverly replicates the chemical structure of natural silk produced by the common European garden spider. But The Body Shop's is fully plant-based – and ALL The Body Shop's haircare is now registered by the Vegan Society, so, no spiders or silkworms were harmed, used or disturbed to obtain it. Plus, all haircare is now made with (at least!) 90% ingredients of natural origin.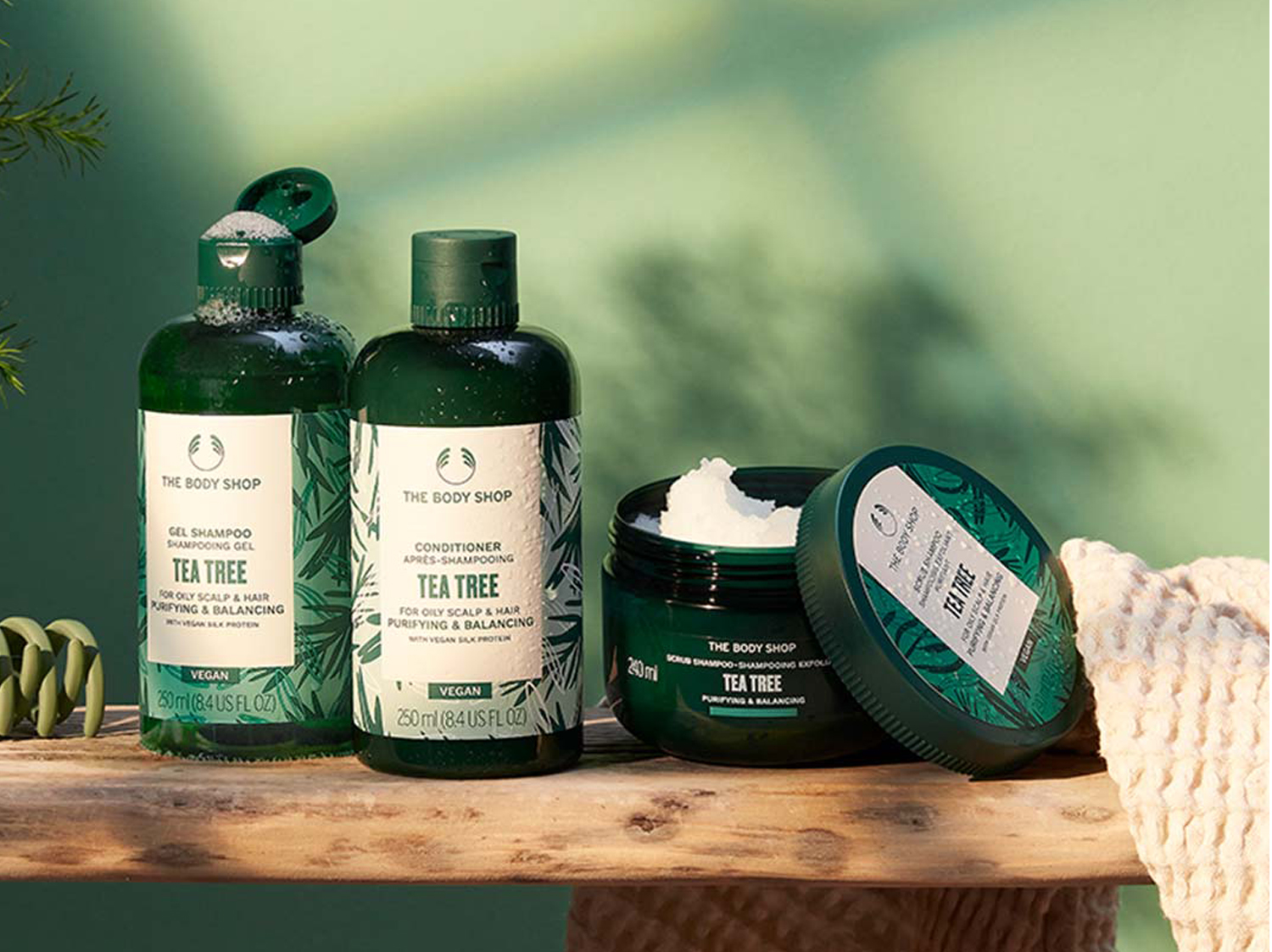 The Body Shop's new haircare routines – Tea Tree and Moringa – are designed to improve the appearance of damaged hair, so they literally help repair the hair follicle from the inside out.Get fresh and clean locks for longer with the new Tea Tree haircare routine – Tea Tree Purifying and Balancing Shampoo, Conditioner and Hair & Scalp Scrub – that purifies and balances oily hair and scalps. Made with organically-grown Community Fair Trade tea tree oil from Kenya and Vegan Silk Protein – this routine also helps eliminate build-up, leaving hair feeling purified and refreshed without stripping its natural moisture.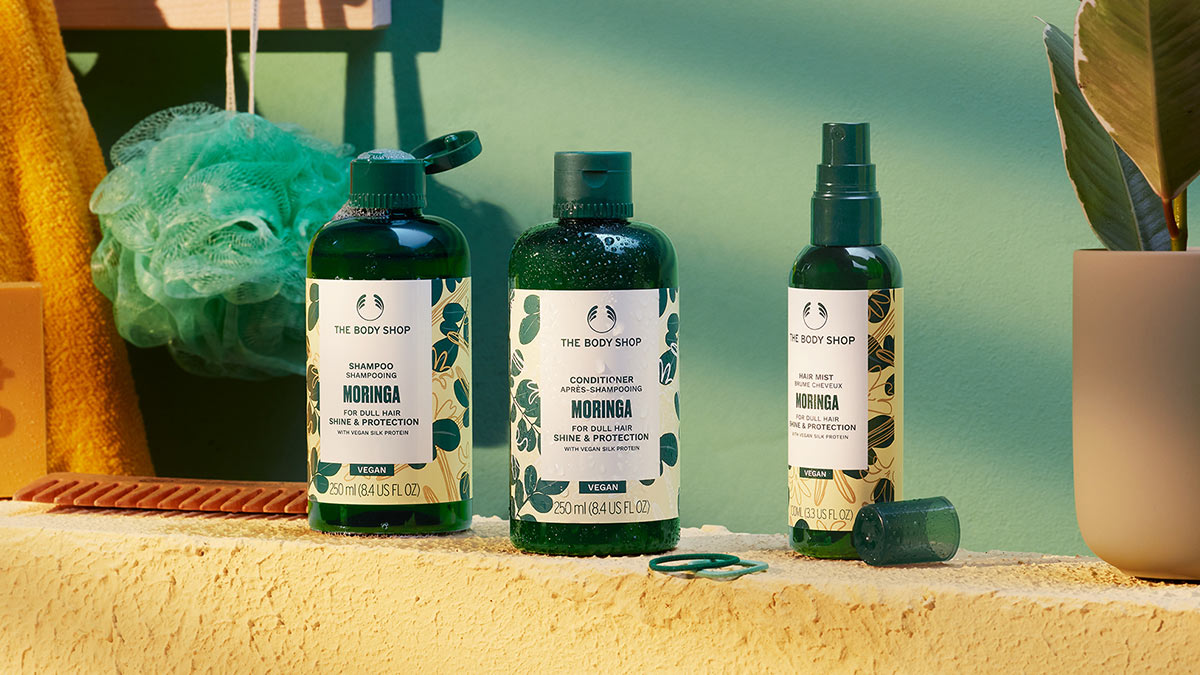 The new Moringa Haircare, on the other hand, brightens up your barnet. Get healthier-feeling, shinier hair and help protect it from daily pollution. Made with Community Fair Trade moringa seed oil and extract from Rwanda and Vegan Silk Protein. This routine, which includes the Moringa Shine and Protection Shampoo, Conditioner and Hair Mist, visibly restores dull hair's radiance and shine. Expect softer, smoother and healthier looking hair that smells fragrantly floral.
The Body Shop's new haircare bottles and tubs are made from 100% recycled plastic, including Community Fair Trade recycled plastic collected off the streets of Bengaluru, India.
Give your hair these vegan haircare treats and power your do like never before with The Body Shop's new Tea Tree and Moringa Haircare Routines. Visit their online store 24/7, add to cart, and check out anytime of the day at www.thebodyshop. The Body Shop's cruelty-free and vegan products are also available in The Body Shop stores, Call & Deliver, Lazada, Shopee and ShopSM. The Body Shop now accepts SM Advantage Card for points earning and redemption, SM and Sodexo premium pass in all The Body Shop stores nationwide.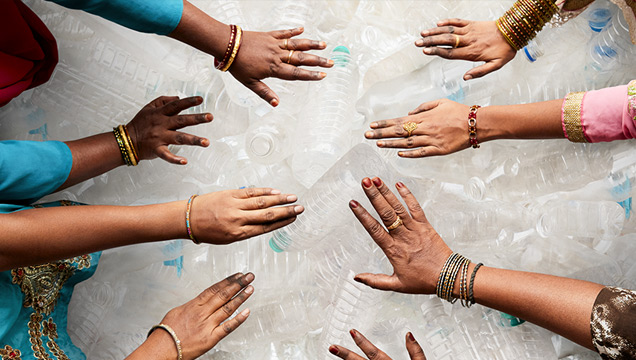 About The Body Shop
The Body Shop was founded in 1976 by Dame Anita Roddick in Little Hampton, England. The beauty brand pioneered corporate activism and was built on a philosophy that business can be a force for good. With its brand expression, Beauty with Heart, the company continues to be focused on five core values: Against Animal Testing, Support Community Fair Trade, Activate Self Esteem, Defend Human Rights and Protect The Planet.
All products are created using the finest ingredients sourced from the four corners of the globe, which are not tested on animals and are 100% vegetarian. The Body Shop has been in the Philippine market for twenty-five years with over 60 strategically located stores nationwide.
Read more about different stories of people, product reviews and events here on my blog and follow me on my social media accounts.
Read my column "Don't Miss This" at The Rizal Weekly Post
IG Name: www.instagram.com/Homeschoolingiscool
FB Name: www.facebook.com/ armi.pineda
Fb page:https://www.facebook.com/Homeiskoolcom
Www.facebook.com/HomeschoolWorld
Www.facebook.com/Kawaiibeautyandlifestylecom
Www.facebook.com/Mimiworldnet
YouTube Account: https://youtube.com/channel/UCAEszY-nm4XIPSphcppyilw
TikTok Account: https://vt.tiktok.com/ZGJkEHsLh/
Blog Site: www.Homeiskool.com
Www.Mimiworld.net
Www.Kawaiibeautyandlifestyle.com
Twitter
Www.twitter.com/Armipazpineda